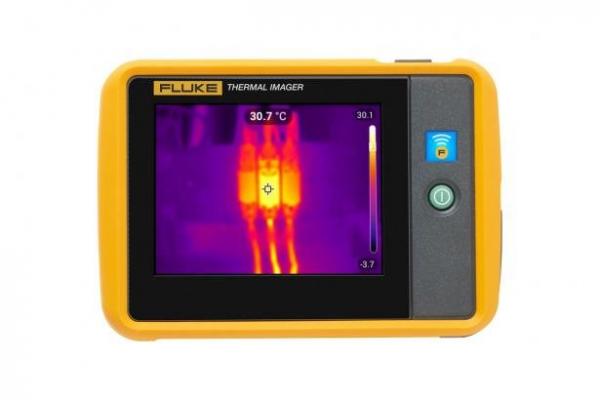 - December 1, 2021 /PressCable/ —
Today, UK-based industrial temperature measurement company, Process Parameters, spoke up about its range of thermal imaging cameras available on the website. It's worth noting that its thermal imaging cameras have a drastically different purpose than the ones you'd typically find a hobbyist using. The reason for that is Process Parameters's thermal imaging cameras are specifically for industrial applications.
For example, one of their products, the "Optris PI 08M", is a thermal infrared camera which has been specifically designed for usage within laser applications. The "Optris PI 05M", on the other hand, is intended for measuring molten metals.
Metal applications are the primary purpose of most products available through Process Parameters's web store. Its miniature radiometric PI thermal imaging cameras possess interchangeable lenses, which make them perfectly suited for R and D, quality control, and even condition monitoring applications. The Optris PI range provides an extensive ready-to-use package at a very attractive price. The package also contains versatile image processing software and connection cables.
There are several ways to detect metal temperature during processing, casting, and forging. Traditionally, it used to be done through classic contact thermocouples, non-contact pyrometers, or infrared temperature sensors; however, these sensors could only offer a single measurement point at a time. Consider the ability to not only measure temperatures of a product or tool at thousands of spots simultaneously but to also utilise that data to directly regulate current processes. This is now a reality thanks to Optris thermal imaging cameras.
Process Parameters Ltd. is dedicated to its customers' needs and aims to provide products of excellent value backed by the highest level of service and technical support. It's always available to discuss clients' applications and its team is happy to help them with any product selection or improvement.
Managing Director, Jonathan Apperley, has worked in the industrial measurement and control industry since graduating in 1994 with a degree in Mechanical Engineering. Having worked in both temperature measurement and pressure control areas, a natural progression was to start Process Parameters in 2004. Jonathan has extensive application knowledge from many years of dealing with a variety of customers in different industries.
To find out more about Process Parameters or to see the products they have to offer, click through to their website here: https://www.processparameters.co.uk/
Release ID: 89054989