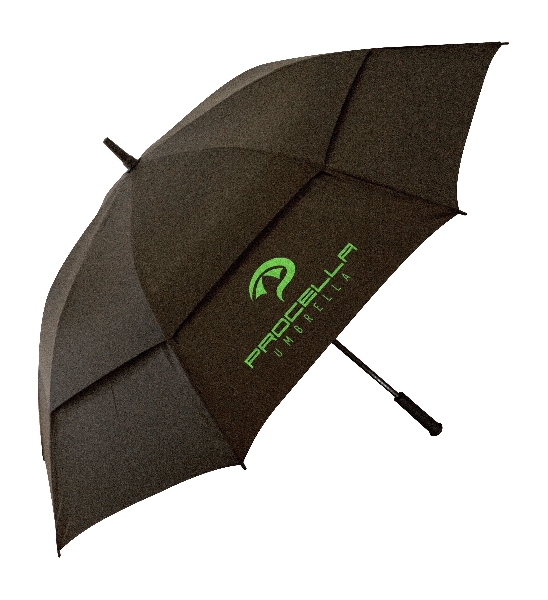 - November 12, 2014 /PressCable/ —
Procella Umbrella proudly announces the official launch of their all weather golf umbrella that has been designed specifically for the golfers.However, this extraordinary range of umbrellas is perfectly suited for anyone looking for a large canopy to stay safe from extreme weather conditions. In Spite of its highly useful features and top notch craftsmanship, Procella Umbrella has been priced affordably to suit the requirements of the common users.
There are many umbrellas available in the market for golf enthusiasts. However, many of these products tend to break upeasily, turn inside out in windy conditions, and are difficult to open. Procella Umbrella was designed with the utmost care to solve these issues. This large umbrella has a much larger sizecompared to any standard umbrella, making it the perfect product for thegolfers. Though designed primarily for the golfers, Procella Umbrella can also benefit users during any task where smaller umbrellas are not sufficient.
Procella Umbrella comes with a plethora of efficient features that the global golfing community would certainly appreciate. This product prevents its flipping out by using windproof construction coupled with double canopy vent mesh system. It comes with frames that have been strengthened by reinforced fiberglass. The product can be opened easily using just one hand, thanks to its pinch-less auto open feature. Most importantly, Procella Umbrella can easily provide shelter to two adults or one adult with his/her entire golf cart or bag. More information about the product can be found at http://www.amazon.com/gp/product/B00HLG9QOM.
Announcing the official launch of Procella Umbrella, a senior official from the company said, "Our new product Procella Umbrella is now ready to hit the market. With a windproof double canopy vented system, this product will provide extraordinary strength in a lightweight frame. We have designed the product to suit the requirements of avid golfers, as well as other users looking for umbrellas with a large canopy. Visit our website today to find out more about Procella Umbrella."
About Procella Umbrella: Procella Umbrella is a just launched brand of premium quality, yet affordable golf umbrella. Though it has been designed for golf players, the product will also benefit others in need of a large, high quality umbrella.
Release ID: 68038