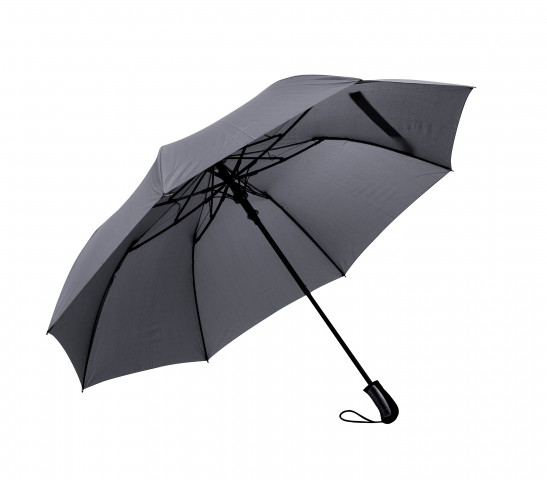 - May 18, 2017 /PressCable/ —
Procella Umbrella, known for making some of the most popular, highly-praised umbrellas on the Internet, today announced the introduction of its new 52" Folding Golf Umbrella. The windproof Folding Golf Umbrella features auto-opening, advanced double canopy construction for durability and strength, wind- and water-proof materials and UV protection.
"It's all about keeping you dry in the worst weather," said a spokesperson for the company. "Every day, the challenge is to create the best large umbrellas, the best outdoor umbrellas which can be super durable even in high wind conditions. That's Procella's mission."
The Folding Golf umbrella has a large coverage for an umbrella that folds. Most folding umbrellas are too small for golfing. Its single canopy arch spans 52" with a diameter of 46". It is 29.5" long in unfolded form and 19.5" when folded. Lightweight and break-resistant, the umbrella is created with fiberglass / metal ribs, a metal shaft and a plastic cap. It fits easily into most golf club bags and at 1.4 pounds, the umbrella adds little extra weight.
Available in grey and black, the 52" Folding Golf Umbrella is made from premium micro-weave 210T Pongee fabric. This gives the umbrella excellent water and wind repellent qualities. It also serves to repel dirt, water and UV rays. The material dries almost instantly. The umbrella has a single-touch, auto open easy grip handle with a soft rubber coating. Each umbrella comes with a sleeve and carrying strap at the Handle.
According to Procella, even though the product is called a golf umbrella, it can be used for many purposes. These include commuting and sun protection as well as activities like dog walking or attending sporting events. It should be considered as a great Father's Day gift.
Procella's umbrellas have been a proven hit with consumers. The brand is a Number One Bestseller on Amazon. Customers express enthusiasm for the rugged, high-quality construction of the Procella line. Procella umbrellas do not break even in strong wind. The company credits this capability to its unique approach to wind resistant design, diligent focus on manufacturing and its use of high-quality materials.
Procella Umbrellas has a "no return, just replacement" policy. If a customer finds that his or her umbrella is broken, they don't have to ship it back to Procella. If they have registered their umbrella to the company's "Limited Lifetime Guarantee" program, the customer can simply contact Customer Support to initiate the guarantee process.
The Folding 52" Golf Umbrella is available on Amazon.com and the Shopify Store.
About the Company
Procella Umbrella, the company that makes some of the most popular, highly praised umbrellas on the market. For more information about Procella Umbrella, please visit https://www.procellaumbrella.com/pages/store
Release ID: 200889