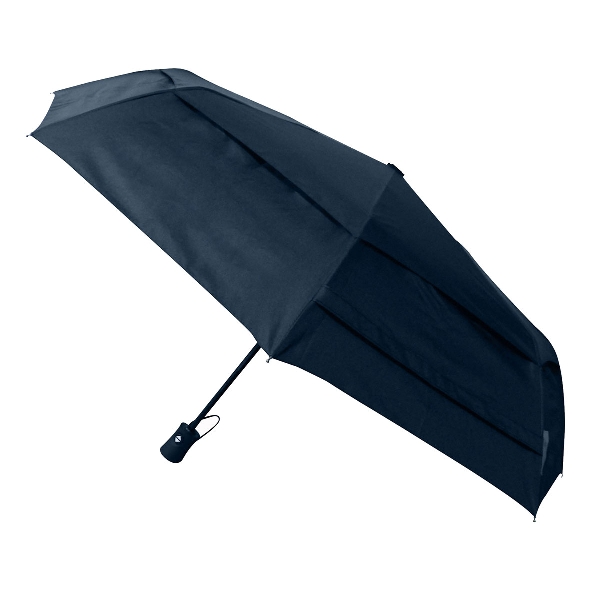 - June 11, 2015 /PressCable/ —
Procella Umbrella announces its 100 milestone for customer product reviews of its recently launched Travel Umbrella. In celebration of this major event, Jennifer Anderson, Co-Founder of Procella Umbrella, announces that all existing customers soon will get an exclusive discount offer for a new type of umbrella that is to be launched within the near future. Details can be found on the website: www.procellaumbrella.com.
Procella Umbrella has attracted users who are interested in a product that offers a compact, foldable travel and city umbrella that opens and closes with the push of a button. The continued popularity has spawned several innovations, including the vented double canopy that will prevent the wind from inverting it, and a rubberized slip-resistant handle that will prevent the user from losing the grip of the umbrella. This stylish umbrella is compact and tucks easily into your handbag or backpack – making it perfect for the city or while traveling.
Jennifer Anderson from Procella Umbrella has been extremely excited by the growing momentum of the travel umbrella and upon reaching this milestone, she had this to say this:
"The company has worked hard to provide the best product available in our niche, together with exceptional customer service. To reach 100 product reviews within a short time, where almost all reviews are 5-stars, is a proof that the customers really like the umbrella. This motivates us to continually launch new products and continue delivering the best service available."
Customers who has reviewed the umbrella are very positive. Here are two examples of what they have shared on Amazon:
"I love the fact that this umbrella is vented. I only recently came to realize how important venting is in an umbrella. Usually it's easy enough to point your umbrella into the wind and avoid having the wind catch it, but sometimes the wind is unpredictable and catches me off guard. This vent helps prevent having it blow inside out."
"Purchased this umbrella to carry in my laptop case for travel. The smooth operation of the open/close button, saves seconds and keeps me dry going from inside to outside. The curvature of the cover is sloped so that rains slide off smoothly and at an angle away from me. This is the best umbrella that I've ever used. Thank you Procella!"
People looking for a new Procella Travel Umbrella are encouraged to take a look at the product website at Amazon where all reviews can be found.
Release ID: 84160