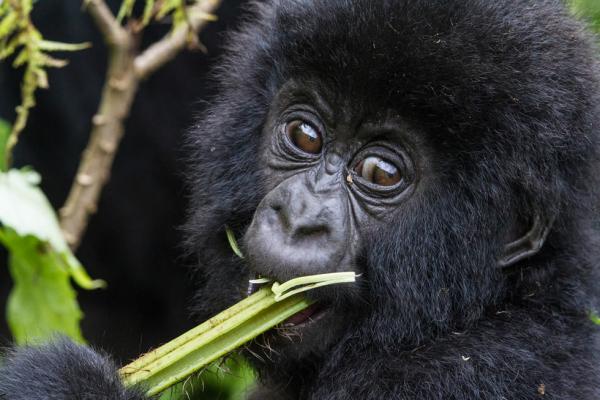 - December 23, 2020 /NewsNetwork/ —
Seeing the Gorillas of Rwanda is a bucket-list item that is more possible and affordable than most think.
With the world living in hope that 2020 – 2021 travel restrictions will soon be a thing of the past, many people are dreaming of undertaking breaks to the world's most incredible destinations in the foreseeable future. But, even in a world that has left the 2020 "new norm" behind, some travel ambitions may seem unreachable.
Seeing gorillas in the wild, for instance, is a bucket-list for many, yet only a dream for most; and may seem to be one which only the most privileged can turn into reality. But Deon De Villiers, a Sydney-based African eco-tourism expert, says that there is no need to break the bank to make this particular dream come true.
Read: African Travel Specialists Luxury Private Guided Safaris Botswana Kenya Rwanda
There are several contributors to the "fear factor" that leaves people choosing what's "easy" and "safe" over what they really want. But De Villiers, offering decades of experience in African conservation, photography, and eco-tourism hospitality, says that a trip to see the gorillas of Rwanda can be both easy and safe. The secret to his confidence lies in his network of personal and business relationships formed during decades of travels to Africa's most beautiful and unspoiled destinations.
Yes, the notion of going to Rwanda to see gorillas is exciting, but many feel overwhelmed thinking about everything that could possibly go wrong in a strange country where there is no-one to turn to for help or advice. It's natural to wonder whether it will be a dream holiday or a disaster. To the uninitiated, the latter is as likely as the former and it all depends on sheer luck rather than good judgement.
Now if one considers the same journey in the knowledge that friends are there to help – waiting at the airport, escorting the visitors to the accommodation, driving them where they need to go, guiding them through the wilds, and ensuring that every possible effort is made to ensure their comfort and enjoyment. No, they may not be on the list of the world's richest by any manner of means, but they're still a VIP wherever they may roam.
The latter scenario is the one that Deon De Villiers and his boutique travel agency, Safari Guru, strives for and achieves – and guests don't need to be in the top 100 of the world's wealthiest to get service that's equal to, or better than, anything the world's most wealthiest can afford.
Primate Safaris, says Deon, are a popular option. There's a perception of "last chance to see" that adds a sense of urgency. However, Deon notes that Rwanda is doing its best to preserve wildlife, and particularly the natural habitat that gorillas prefer. Tourism dollars add financial support to conservation efforts and also benefit the local communities whose emotional and practical investment to the cause are essential to its success.
Visiting Rwanda to see gorillas in the wild might be a dream come true, but it also provides the support that's essential to keep the gorilla population alive and well. In this way, individual gratification becomes, for once, a contribution to the wellbeing of the planet and generations to come.
With Safari Guru to guide the visitor, they can be sure of contributing to this win-win situation. Deon carefully vets all the organisations and luxury accommodation establishments his agency supports to ensure that conservation ethics and benefits to local populations form part of the package.
Read: Botswana African Travel Specialists Personalised Luxury Guided Bespoke Safaris
Primate Safaris are only one of the options that Safari Guru offers. Deon's goal is to ensure that everybody's dreams of Africa come true. It's all about what his clients want, and every single tour is carefully tailored to realise the bucket-list ambitions of the individual clients undertaking it.
From lush jungles to open savannas and from deserts to fertile deltas, Deon De Villers has been there, done that, and not been content with just getting the T-shirt. Instead, he got involved, helping with conservation efforts, managing lodges to the point where they were ready for top accolades, and of course, discovering the best places to see and photograph the animal species and landscapes that define the African experience.
Along the way, he has forged professional relationships and made the individual contacts that make any Safari Guru experience easy, exciting, and absolutely unforgettable. This network is now available to anyone dreaming of an African holiday in which they call the shots.
At the present time, there are many questions and concerns around planning international travel experiences, but Deon De Villers commits to a no-loss scenario in which there is no risk to those willing to plan their ideal holiday. With obstacles out of the way, and with fears addressed, it only takes a conversation to set the wheels in motion and make it happen.
For more information visit the African Travel Specialist | Safari Guru website or call Deon De Villiers and his team of experts on (+61) 0427 782 226.
Syndicated by Baxton Media, The Market Influencers, Your Digital Marketing Agency.
Release ID: 88990909