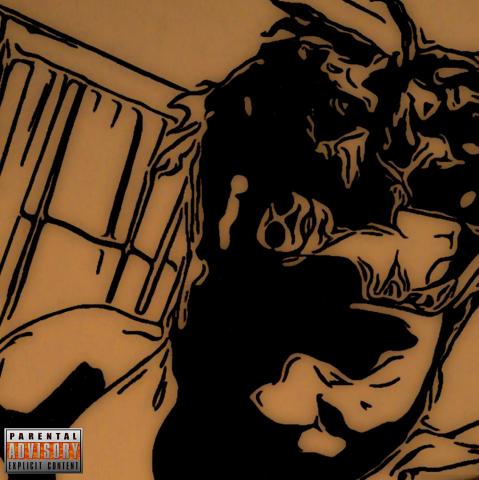 - October 12, 2020 /PressCable/ —
Prince George's County, MD-based rapper Mone has just released his newest EP The Will 2 Power. The rapper's newest musical compilation, a continuation of over a decade of music-making, is available on Spotify for immediate review.
More information is available at https://open.spotify.com/artist/26iLw2yAXVFO8KNiPD4yEz?si=wOMSBOgtT_ONf2sTXMK0nQ
The newly released EP is entitled The Will 2 Power. It features six songs, including the singles "Cause I'm A G" and the Jay Mastermind feature "Hold On (feat Jay Mastermind)." The EP is nearly twenty minutes and is intended to be a showcase of how Mone has developed as a self-taught rapper and producer over the past decade.
Mone's newest release marks 12 years from the beginning of his musical career as a self-taught artist born and raised in Prince George's County, MD. Though his first album was released under the name Tru Smoove and called "Make Money or Make Excuses" in 2011, listeners may find throughlines that connect the artist's work.
The self-taught rapper and producer showcases the same lyricality in his new singles "Cause I'm A G" and "Hold On (feat Jay Mastermind)" that he demonstrated with a trio of singles in 2012 off of what would have been his second mixtape, "Make the Next Move, the Right Move."
The now-available album "The Will 2 Power" features Mone's unique voice that was influenced by his early appreciation of 2pac, Jay-Z, Scarface, Fiend, and Master P. In addition to the influences of the pioneers of rap, Mone's voice, described as both deep and melodious, can also be categorized in the R&B genre.
His new album also shows his current interest in today's hitmakers like Lil Wayne, Ludacris, Nipsey Hussle, Drake, 21 Savage and Stove God Cooks. Mone's aim is to pull musical inspiration from each generation into his own unique sound.
The newly released album aims to capture the journey from Mone's career beginnings, the musical influences that came from his surroundings and his family, and the following years, each song containing elements and nods to the musical genres that he says were foundational for him as an artist.
More information on Mone, including to listen to the newly released album, can be found at the link above.
Release ID: 88980500