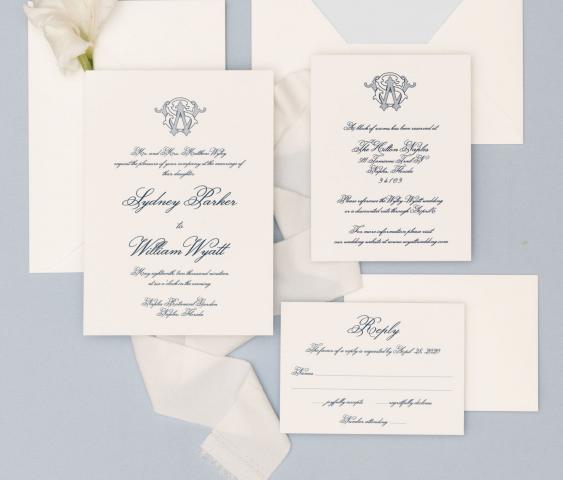 - September 26, 2019 /NewsNetwork/ —
Prim + Pretty Prints, a custom paper invitations company specializing in weddings and other life events, has today been recognized as being a front runner in the realm of custom and meaningful wedding invitations, announcements, and other boutique print services. The company is operating primarily online but based out of the popular tourist and wedding destination Nashville, TN.
For more information about the company's services, those interested can visit their shop online.
Prim + Pretty Prints has been operating in the wedding printing services market for coming up on 4 years and competes against notable businesses such as big box competitors and generic online retailers. Recently, the company received praise in the media from Vogue and Southern Living from the popular online outlet The Planners Plate.
They have been able to make such a strong impression on the market and gain reputation by providing exceptionally high quality custom prints and packages that stand out from the generic big-box and bulk competitors.
Anna Moore, Prim + Pretty Prints's Owner spoke about its recent recognition, expanding on some of the decisions and motivations that led the business to the level it's currently reached.
"When Prim + Pretty Prints was founded, it was made abundantly clear we wanted to be the kind of company that was known as a people first business that focuses on setting the stage for any big life event. One of the biggest challenges we faced was a glut of copycats and lower quality competitors. Fortunately with some good people behind us, and staying committed to quality above quantity and focusing on attention to detail, we were able to overcome every obstacle and really hit our stride."
Anna Moore also mentioned Prim + Pretty Prints's future plans involve exploring a possible apprenticeship or internship to meet increasing demand. It's the hope of the company that their products continue to inspire long lasting and wonderful memories long after the paper invitations have faded away.
Those interested in the feature from The Planners Plate can read the article here.
Prim + Pretty Prints plans to maintain its position at the forefront of custom and meaningful wedding invitations, announcements, and other boutique print services for years to come, building on its success, finding new ways to serve its community, customers and the world at large.
More information on Prim + Pretty Prints can be found at their website: https://primprettyprints.com
Release ID: 88922919