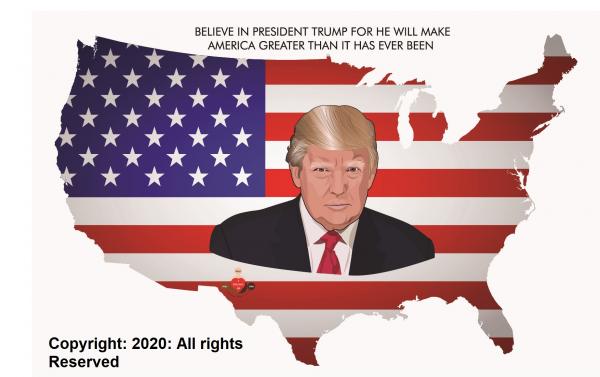 - September 20, 2020 /PressCable/ —
BelieveInMeBelieveInYou LLC announces the launch of its online store specializing in Believe In Trump memorabilia. They have a good variety of merchandise that can be used to show support for Mr. Donald Trump's campaign.
For more information visit their website at https://www.believeinmebelieveinyou.com
In addition to the 'Believe in Trump' collection, this firm also has another collection of gift items called 'Believe In Me Believe In You'. This unique collection of items is built on the principle that 'Believing in each other fosters peace, joy, unity, love, friendship, and relationship building, that can and does strengthen each other and our nation.'
Keeping in mind the calendar year coming to a close, both collections have holiday and non-holiday related products. BelieveInMeBelieveInYou LLC strives to keep customer satisfaction and ease of use as their number one priority. They add new products every week. Products that are sold out or not currently available are clearly marked and collections are regularly refurbished with new products.
The Believe in Trump memorabilia collection from BelieveInMeBelieveInYou LLC is custom-designed to enable all customers to collect memorable items to remind them of Mr. Donald Trump's time as President of the United States.
They offer easy language personalization services for those whose native language is not English. Customers only have to send a snapshot of the product and the firm will customize it in the native language or language of the customer's choice.
BelieveInMeBelieveInYou LLC ships its products internationally. Standard domestic shipping usually takes between 6 and 10 business days and international shipping will take between 10 and 15 business days. These estimates do not include the time taken to produce the item.
BelieveInMeBelieveInYou LLC has a broad catalog of products, ranging from clothes and accessories for men and women to products for pets, home and kitchenware, and phone accessories.
For more information visit their website given above or http://www.believeintrumpforpresident.com Call them on +1-302-546-9565.
Release ID: 88977365