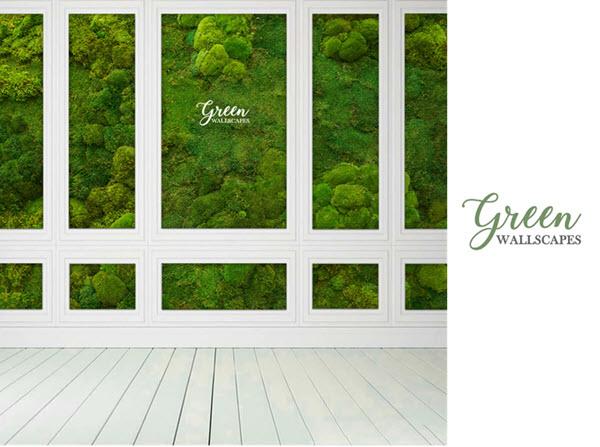 - January 17, 2022 /PressCable/ —
The updated Preserved Moss Wall Art range from Green Wallscapes in Florida USA can be seen online here https://greenwallscapes.com/collections/green-walls.
This business is located at 1177 Clare Ave STE 7, West Palm Beach, FL 33401, USA. They service local, national and international clients via in-person and online sales.
Preserved moss green walls come in many shapes, sizes, colors and uses that can be hard to find the right option for your space. Some people believe they are faux or artificial, but in actuality, they are living material that has been preserved in suspended animation. Whether you're looking for a decorative product for your apartment, an eye-catching display for your office reception, or a high-impact feature for a commercial project, it's important to do your research to find an attractive, low-maintenance and affordable product you'll love for years to come. The best part is you don't need a green thumb or special lighting or plumbing to install the piece on the wall of your home or office, nor continuous maintenance that living plants require.
Lindsay Scherr Burgess (Founder and 'Moss Boss' of Green Wallscapes) adds … "There are a myriad of questions people have about living plant moss walls versus faux alternatives. It's important to look at the differences between using artificial plants/moss and real ones, the different types of wall panels available, and to take into account cost, appearance, installation and maintenance".
This updates range includes custom designed faux moss wall art, moss wall panels, faux wall arts with succulents, preserved moss wall art and more.
They can also install, if you are near West Palm Beach Florida, or if your project has large scale interior walls outside of Florida.
Green Wallscapes is widely recognized as the trailblazer in this niche and has received wide exposure on publications like Architectural Digest, Veranda Magazine, House Tipster, Elite Decor, and Luxe Daily. They've also had local media coverage on The Palm Beach Post, Palm Beach Illustrated, and Palm Beach Daily news.
A client recently reviewed the company, saying, "Working with Lindsay and her team at Green Wallscapes was a really positive experience. It was a big purchase sight unseen and the process and mockups gave us confidence we'd be getting quality. The pricing was very fair. It's a really fun feature in our building and the comments on "is it real?" occur everyday. I would highly recommend this company if you are considering Moss features"
For more information visit https://greenwallscapes.com/
Release ID: 89060206