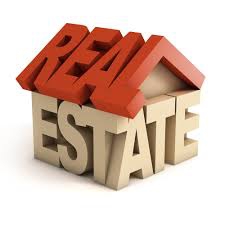 - June 30, 2017 /PressCable/ —
Prescott, Arizona, USA – May 29, 2017: Donny Karcie, MBA with RE/MAX Mountain Properties, wants to get the word out about a new home buying program that's available for home buyers in the Prescott and surrounding areas.
"The HOME Plus program is a great way for someone to purchase real estate if he or she needs help with the down payment" stated Donny Karcie. Today, qualified Arizona home buyers may receive a grant equal to 4 percent of the mortgage amount. Borrowers are not required to repay the money. Income and purchase restrictions include: borrower's household income may not exceed $88,340, and the total amount borrowed cannot be above $353,360. A FICO credit score of 640 or higher is necessary. U.S. Military personnel can receive an additional 1 percent for down payment assistance.
This program can be used with the Mortgage Credit Certificate (MCC) Program, which offers a federal income tax credit of up to $2000 to qualified borrowers. Each county has different purchase price limitations and refinancing is not permitted.
There has been a trend in people choosing to rent over purchase in the United States. For example, U.S. households that rent increased from 36.1 percent in 2006 to 41.1 percent in 2014. Meanwhile, the share of households who own their own homes declined over that same period. Donny believes programs like this can assist those who maybe decided not to purchase a home due to the high down payment that is required with most loan programs.
Traditionally, young adults have become first-time home buyers as they grow older and have [advanced] in their careers and incomes. This suggests that the fundamental shifts in the economy (job loss, low-income growth, diminishing affordability of homes) may have caused the increase in renting for those in the 18-34 year-old group. One of the biggest decisions that anyone can make in their life is to purchase a home. Some home buyers may wonder if their decision to purchase a home is the right decision for them since the average person changes their mind regarding their decision every five to seven years. While taking this information into consideration, many people do wonder if purchasing a home is the best option for them. However, there are many advantages to purchasing a home.
The real estate market is an extremely diverse place, with tons of different types of homes and plenty of different options to choose from when shopping for a place to live. On top of that, every part of a town or city has a different story, and with that comes different prices and options, which is one of the reasons that it is so important to talk with someone who really knows the area and who has a large collection of experience in that he or she can customize a clients search based upon particular interests.
According to Donny, there are instances in which the cost of ownership can be less than renting. Once a buyer has control of the property and realizes that the acquisition of the home is a capital gain. "The buyer has "forced" savings, which can be important when the buyer pays down the balance by a substantial amount" stated Donny.The buyer experiences tax advantages. Property taxes and interest can be itemized for tax deductions.The buyer experiences personal freedom by being able to redecorate, remodel, or make improvements as they see fit. The buyer experiences fewer restrictions. There are a fewer number of rules that the home buyer must abide by, which includes restrictions as far as pets, children, and noise goes.When mortgage payments are made on time, the homeowner can achieve a better credit rating.
There are two factors to consider in this equation: How much the homeowner expects the home to appreciate and how long the homeowner plans to stay. A home buyer usually needs to stay in the home for at least three years to make up the costs. Staying for five years is a more preferable time frame. However, the homeowner may need to stay longer to be ahead compared to renting, which depends on the part of the country one resides.
If a person decides to look into one of these programs he or she should consult an experienced real estate professional and mortgage lender. A qualified Realtor will not only make the process of the buying of a home much easier and enjoyable, but he or she will also get a client the highest sale price for a home. To find out more information about the HOME Plus Program and other first-time home buyer incentives in the Prescott area for buying a home, then head over to Google + and see what this Prescott Real Estate Agent offers his clients!
Don't wait any longer.
For more information, please visit: Prescott Realtor @ https://plus.google.com/u/0/104617413766186925868
Donny Karcie, MBA – RE/MAX Mountain Properties
Release ID: 203256