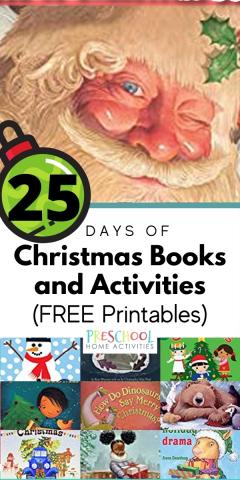 - December 10, 2020 /PressCable/ —
Thanksgiving has come to an end, and many parents are looking for Christmas books to share with their children over the days leading up to December 25th. It is a common pastime, shared with many families throughout the country. Parents wanting to share in the Christmas spirit with their children will be delighted to discover that the website Preschool Home Activities just released its first list of 25 Days of Christmas books and activities. They've accompanied each book with a free downloadable worksheet related to the book to further engage preschool-aged children on the themes discussed in the holiday titles.
The list of books is organized by themed days, including topics like learning about patience, settling disagreements, and learning about the Christmas spirit, along with twenty-two other topics. The list of worksheets is designed to make it easy for parents to engage with their children.
The list of books also includes a brief summary of each of Christmas title and the characters and plots at the center of each book. Several major series have been included like: There Was an Old Lady Who Swallowed series by Lucille Colandro, Little Blue Truck series by Alice Shertle, Llama Llama series by Anna Dewdney, and many more.
Parents are encouraged to download the free list of never-before-released sets of preschool activity sheets. Worksheets will be released each week leading up to December 25th and have been specifically designed for children ages 2 through 4.
A spokesperson for Preschool Home Activities explained, "Preschool Home Activities is excited to share these free worksheets, and we hope they help parents in furthering the lessons of these Christmas classics. We think of this time of year as a time of giving and we wanted to give back in the best way we could. We hope to update our list each year with new worksheets."
The full list of 25 Christmas worksheets is available for free, and parents of preschool-aged children are encouraged to share the list with others who find the information useful. Any questions can be answered by going to the company website, http://preschoolhomeactivities.com/, and filling out the contact form there.
Release ID: 88989172