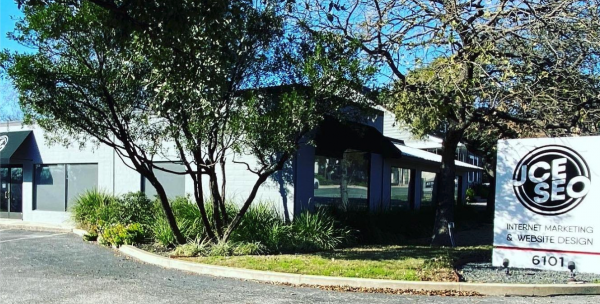 - December 15, 2020 /PressCable/ —
Staying up to date is never an issue for the team at JCE SEO. JCE SEO has launched a new site online with added services. Creating a new look and feel that was exclusively created and designed in house by the team's experts!
The website can be accessed at https://www.jceseo.com/
Prospective businesses interested in effectively promoting their local, state, or nationwide business can head to the new JCE SEO site and explore the services they have to offer. JCE SEO provides their clients with search engine optimization services, effective website design, wi-fi marketing, social media marketing, text marketing, email marketing, business listing creation, and online reputation management.
In addition to the new website launch, JCE SEO now offers Text Marketing Services. Text Messages and SMS is regarded as the most intimate and immediate channel of communication. Truly emphasizing the company's ability to adapt and function as a full-service marketing agency.
The site with user experience in mind, includes many features to help users to quickly and easily navigate the site and find what services may be best suited for their business.
Searching for the right SEO company can be overwhelming, but the new JCE SEO site explains and provides a friendly user experience that yields all the right information to get started with SEO and increasing site traffic. The SEO experts at JCE SEO implement internet marketing strategies that drive leads and help businesses with website optimization. By using audit tools that promote website rank to be relevant for search results that matter the most to a business and the businesses' target customers. The SEO experts incorporate various SEO optimization strategies including local search strategies, social media marketing, content marketing, video marketing, mobile marketing, email marketing, citation creation and reputation management that will improve online presence for any business.
Whether a business needs a new website the user can view the types of web design services offered on the new JCE SEO site. Regarding web design, the team at JCE SEO aims to provide eye-catching website design that correlates with connecting the business with its target audience. What sets the JCE SEO team apart from competitors is the understanding that a website not only has to look beautiful it needs to be functional, device responsive, and mobile friendly.
JCE SEO creates custom solutions based on business goals of their clients and always delivers on measurable solutions. This company understands the importance and necessity of an online presence for companies. The new site allows users to easily navigate and view the services in detail and what to expect when increasing a businesses' online web presence.
After reviewing the new site JCE SEO demonstrates the purpose of working to solve clients' problems while fostering trust and maintaining results that continue to increase online web presence via search engine ranking and other services the company has to offer.
While some other SEO and marketing companies struggle to adapt and keep using techniques that are out of date JCE SEO continues to grow, adapt, and provide clients with results that garner attention and excitement!
For more information about JCE SEO and their services visit https://www.jceseo.com or call (210) 570-8878. Se Habla Espanol.
Release ID: 88989937