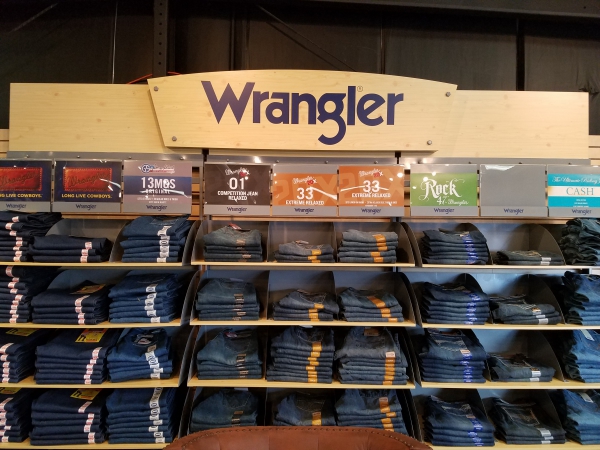 - February 18, 2017 /PressCable/ —
Premier Ag Products & Services, Inc. is a family-owned and operated agricultural business that serves the California Central Coast and beyond. Based out of Paso Robles, CA, they provide a full-range of products and services which include soil amendments and spreading services, custom farming, as well as hay and feed solutions.and provides quality products for pets, show animals and performance athletes. They recently launched a retail store location at their hay distribution center and offer quality ranch and boutique apparel along with a full-range of farming services. For more information on all their products and services please visit: http://www.premierag.net
Glen McWilliams, owner of Premier Ag has successfully grown and expanded the company over the course of the past 21 years. To quote Glen, a fifth-generation farmer here on the Central Coast, "The mission of the company is to provide old school customer service and products of integrity that the company can stand behind. We strive to provide a place where the real cowboys shop and those that want to become a cowboy, even if for a day. We have experts on hand to answer questions and if we don't know the answer, we'll tell you and then we'll get it for you!"
Premier Ag is always adding additional product lines that build upon the value they provide to the local and surrounding area and the addition of Wrangle Jeans is no different. Wrangler Jeans was founded in 1904 by C.C. Hudson. The name is synonymous in the world of cowboy's.
The initial lines of Wrangler Jeans they will be carrying for men are the 3MWZ Original Fit, George Straight Original Fit, 13MGS, 20x Competition, 20x Extreme Relax, 20X Vintage Boot, Rock 47 Denim and the 20X-33 Extreme Relax fit jeans. For the women, they have the Cash Wrangler and the Shiloh.
Premier Ag has been providing top-notch farm supplies and services to clients at very affordable prices since 1994 and care about clients, client's animals and crops. Premier Ag provides top-notch products for both animals and farmers and full-range services below:
Ranch Supply Clothing & Accessories – Excellent selection of ladies and men's western apparel. Jeans, boots, shirts, dresses, jewelry, knives, hats, tees, handbags, bootjacks and suppliers include Wrangler, Wild Rags Cinch Jeans, Stetson, Dash 'n Dally, Cruel, Rodeo King, TwistedX boots, Johnny Ringo, Minnetonka, Blu Pepper, American Hat Company, Roper and more.
Shavings & Bedding Options – Carries Mallard Creek products and have solutions for large animals, small animals, and everything in-between. Mallard Creek uses state-of-the-art machinery and detailed screening process to produce flakes that help keep animals' environments clean and virtually dust-free.
Feed & Supplements – Carries an assortment of feed and supplements and brands include popular labels such as LMF, Showtime Feeds, Renew Gold, Nutrena, Sunglo, High Noon, SweetPro and Ametza.
Hay – Have top-notch grass hays for animal athletes as well as grain hays for eaters that are a little less picky.
Soil Amendments & Spreading Services – Provides custom soil/plant analysis and solutions for growers all along the Central Coast and in the Central Valley and sells compost, gypsum and other soil and water amendments. Also, renders services, both on a large and small scale, for applications in orchards, row crops, and vineyards.
Premier Ag works very closely with their local FFA chapters and 4H clubs. They previously have and will be hosting livestock show clinics as well as providing great show feed lines and equipment to get any FFA or 4H member geared up for the fair. They strive to offer the most fresh and current products to local 4H and FFA's whether it be for the California Mid-State Fair, State Fair, Cow Palace, jackpot season, or whatever the need may be. As a local business, they find their presence and support at the California Junior Livestock Auction is something they pride on participating in.
Release ID: 169240