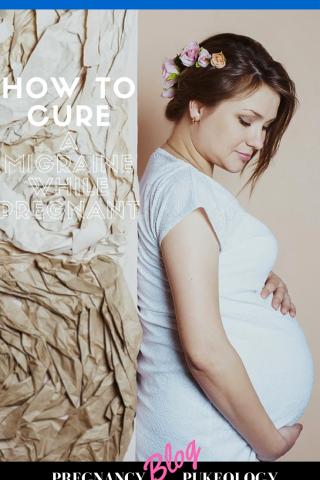 - January 20, 2021 /PressCable/ —
NoMo Bands, an online retailer that provides natural nausea remedies, has released a migraine and headache relief band for pregnant women. The new acupressure bracelet combines cooling peppermint oil and aromatherapy to eliminate migraines within seconds.
More information is available at https://nomonausea.com
The newly launched NoMo Migraine aims to provide fast-acting, drug-free relief for soon-to-be mothers experiencing chronic migraines or headaches during pregnancy.
Roughly 35% of women report experiencing headaches during pregnancy, typically beginning in the second trimester. Increased screen time, food triggers, hormones, blood pressure conditions such as pre-eclampsia, and other factors can all be related to or sources of pregnancy headaches.
NoMo Migraine integrates a range of natural treatments to stop headaches without the use of non-steroidal anti-inflammatory drugs, which can be dangerous during pregnancy.
The patented surgical-grade band is infused with soothing peppermint oil aromatherapy to increase oxygenation through the nose and reduce blood flow.
NoMo Migraine also contains menthol, which causes a temperature-changing, cooling sensation around the wrist that helps to distract the brain.
Additionally, the bracelet places acupressure on the P6 point that's located three finger breadths below the wrist on the inner forearm. This compression increases beta-endorphins in the brain, subsequently breaking the current headache cycle and increasing the length of time until another migraine up to 12-24 hours after the band is removed.
NoMo Migraine is both waterproof and sweatproof and lasts up to two weeks once opened. Customers can choose between a variety of sizes and colors on the company's website.
In addition to the new migraine and headache remedy, NoMo Bands offers acupressure bracelets to relieve nausea in humans and dogs, as well as insomnia relief bands for children.
Individuals can find additional information about natural migraine and headache relief at https://nomonausea.com/pages/how-to-cure-a-migraine-during-pregnancy-with-all-natural-remedies. A satisfied customer said: "NoMo Nausea has created the greatest misery-of-pregnancy cure. I was feeling awful nauseous, super fatigued, with a slight headache. I've used pressure point treatment before and I knew it worked well for my nausea, but this peppermint fixed my fatigue and headache too."
Interested parties can find more details at the above-mentioned websites, as well as at https://nomonausea.com/blogs/healthandwellness/19058051-natural-headache-relief-ways-to-stop-cluster-headaches-instantly
Release ID: 88994188