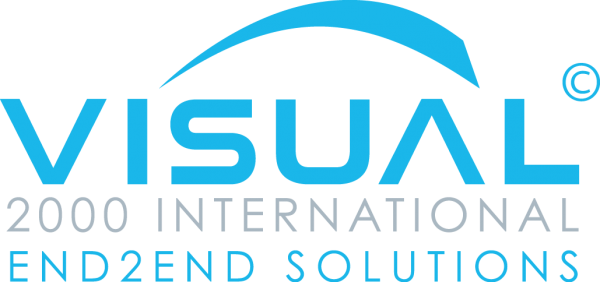 - October 25, 2016 /PressCable/ —
Montreal, Canada – October 30th, 2016 – Visual 2000 International Inc. is pleased to announce that Prefair has selected the Visual 2000 suite of omni-channel AFA software to manage its army-surplus clothing & equipment business, from end-to-end.
35 years ago Imrico Ltee founded Sail Plein Air and over the years carved itself a place in Quebec's retail industry. Today, Imrico Ltee is headed towards new challenges with Prefair, a clothing and equipment wholesaler specialized in offering quality products for security, law-enforcement, military, correctional and construction professionals.
Prefair showed an expedited growth and is now operating from a 80 000 square feet warehouse divided in three division: tactical, working wear and military surplus.
After long and extensive research, Prefair carefully selected Visual 2000 to be a partner in their transformation. Visual 2000 was selected as Prefair's end-to-end software provider based on its extensive knowledge in the apparel and accessories industry. Specifically, it was able to offer Prefair the possibility to oversee multiple sizes for each product, connect seamlessly with suppliers using salesforce automation, merge the online store using e-commerce integration and provide an extended data management system.
Despite increasing demand, Prefair aims to become more efficient and reduce the replenishment lead time for clients. Within the upcoming months, Visual 2000's flexible and integrated CRM solution will enable a seamless customer experience across all channels, but also automate crucial processes within the product lifecycle and inventory management.
Ultimately, Prefair aims to meet growing demand and improve overall operation processes without having to compromise on it's flexibility or agility. The Visual 2000 suite of software will be a key component of this strategy.
About Visual 2000 International Visual 2000 provides End2End software to apparel, footwear and fashion accessory companies. More than 500 companies around the world take advantage of Visual 2000′s advanced ERP, PLM, supply chain management, warehouse optimization and business intelligence software.
About Prefair
PREFAIR operates on two levels: on the one hand, buyers purchase the surpluses in bulk and resell them all over Europe and America; on the other hand, Prefair sell products directly to customers from the warehouse in Beloeil. Increasing demand for surplus inventories has convinced management to offer Prefair merchandise online by means of silent auctions to satisfy the various needs of consumers. These online auctions enable individuals and businesses to benefit from a huge selection of surplus products at the lowest possible price. Whether buying a single item or in bulk, everyone, consumer or reseller, gets something out of it!
Release ID: 140620