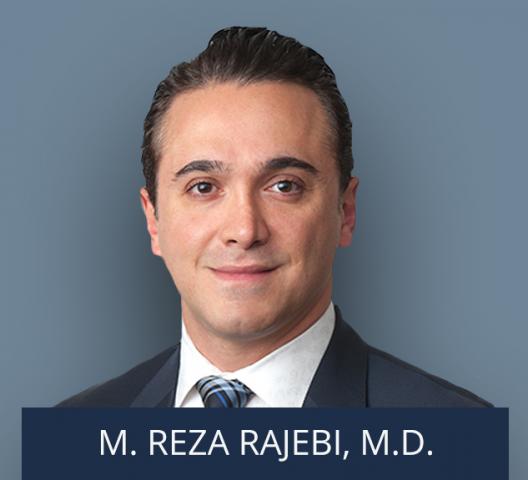 - December 18, 2019 /PressCable/ —
Dallas, Texas: Precision Vascular, a leader in the minimally-invasive treatment of vein disease, is proud to announce the addition of Reza Rajebi, MD.
"My philosophy and approach to patient care is to treat every patient as they are my own family member," said Dr. Rajebi. As a board-certified Vascular and Interventional Radiologist, Dr. Rajebi has a passion for treating patients with minimally-invasive techniques that allows them to return to their normal lives with minimal complications and downtime.
Before joining Precision Vascular, Dr. Rajebi practiced at prestigious health centers and organizations, including Mayo Clinic and Miami Cardiac & Vascular Institute, where he also completed his fellowship in Vascular and Interventional Radiology.
Precision Vascular is a long-time leader in performing cutting-edge procedures to treat vein diseases such as varicose veins, spider veins, DVT, CVI, and PAD/PVD. The doctors at Precision serve the DFW area including Dallas, Fort Worth, Carrollton, Richardson, Garland, Mesquite, Highland Park, University Park, Park Cities, Plano, Frisco, McKinney, Arlington, Irving, Grand Prairie, Denton, Lewisville and all North Texas.
To request an appointment or learn more about the practice, visit precisionvascular.com.
###
For more information about this topic, or to schedule an interview with one of our doctors, please email marketing@stridecare.com.
____________________________________________________________________________
Established in 2012, Precision Vascular was the first independent Vascular and Interventional Radiology practice in North Texas. The main office is at 12400 Coit Road, Suite 505, Dallas, Texas 75251, (214) 382-3200, with additional offices in Mesquite, Craig Ranch, and Arlington. Precision Vascular also serves Fort Worth, Richardson, Carrollton, Sherman, Garland, Highland Park, University Park, Park Cities, Plano, McKinney, Flower Mound, Lewisville, Denton, Irving, Grand Prairie and all of North Texas.
The physicians at Precision Vascular are board-certified diagnostic radiologists with additional fellowship training in vascular and interventional radiology. All are trusted leaders in the community and committed to providing treatment that helps prevent events that reduce the quality of life – from limb loss, varicose veins, deep vein thrombosis (DVT), chronic venous insufficiency (CVI), and artery disease (PAD/PVD) to female pelvic pain and male varicocele.
Release ID: 88939848