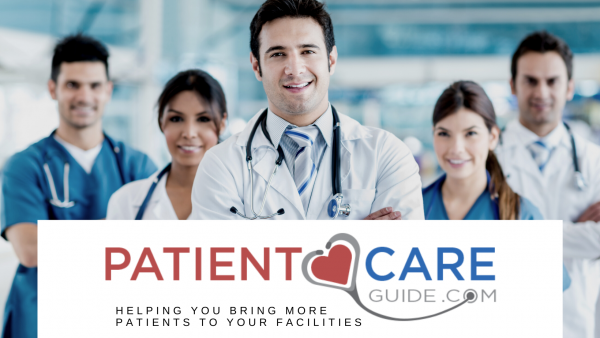 - November 2, 2020 /PressCable/ —
A company in Indiana has launched a nationwide online directory designed to connect patients requiring continued care with healthcare providers within and around their areas.
More information is available at https://patientcareguide.com
Patient Care Guide is giving recently hospitalized patients, that require continued care, a convenient way to search for nearby nursing homes, home health and hospice providers online. It is also offering healthcare providers with an opportunity to update and manage their company's profile on the directory by signing up, "claiming and designing" their profile listing.
Patient Care Guide's technology platform is capable of finding different types of healthcare facilities and providers, including long-term acute care hospitals, inpatient rehabilitation facilities, nursing homes, dialysis centers, home health providers, and hospices care.
As patients prepare for their eventual discharge from a hospital, they may visit Patient Care Guide's website, choose the category they would like to research, and enter their zip code. The database will then generate a list of continued care providers proximate to their location.
Afterward, users may review the list of healthcare providers with their case worker to make an informed choice from the listing that fits their needs. This entire process does not require the patient's personal information, according to the company.
Meanwhile, providers have the option of customizing their facility profile page after claiming a listing. They may input business details, such as their specialties and services, Medicare replacement plans, in-network insurance, company website, and social media accounts.
Providers may also upload various media, such as Vimeo or YouTube videos and photos to make their profile page more attractive to visitors.
The contact information is also added which allows prompt access to interested patients to call or email directly with one click from their mobile.
Post-acute care refers to additional medical attention given to a patient after being discharged from a hospital. This may be given within a facility or at the patient's home depending on the patient's condition.
According to its developers, PatientCareGuide.com gives healthcare providers an alternative means to educate patients about their options as pandemic restrictions have made it difficult to speak to them about their services.
With regard to patients, they said that the system allows them to be more confident in choosing their extended care provider because they are an active participant and the system can identify listings that match their insurance policies and individual care requirements, enabling patients to make informed decisions.
Full details about the capabilities and benefits of the system can be found at the URL above.
Release ID: 88983656