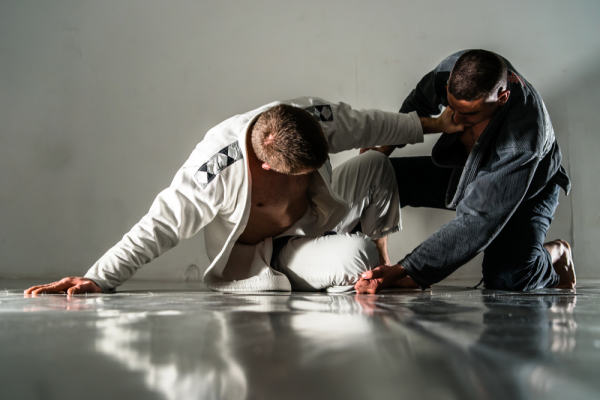 - October 31, 2020 /PressCable/ —
Northwest Fighting Arts has launched its new Brazilian jiu-jitsu martial arts course for children in Portland, Oregon. The class teaches self-defense principles that benefits students and help them succeed in everyday life.
More information is available at https://nwfighting.com/combat-martial-arts/brazilian-jiu-jitsu.
The newly launched class focuses on providing benefits far beyond physical exercise. Central to the course's objectives is to teach students essential life skills that will serve them for years to come.
One guaranteed outcome for a child of attending a jiu-jitsu class is that there will always be someone more advanced. Though the child might struggle at first, they will learn new skills or techniques as they progress. The more they learn, the better they will become and the more their confidence will grow.
Children attending jiu-jitsu courses also learn to use their mindset and skills to find their way out of tricky situations with their opponents. They will learn to take control of tough moments rather than running from them. Jiu-jitsu will thus help them develop grit.
During jiu-jitsu training children learn to always stay alert for opportunities that can give them an upper hand. Hesitating or taking advantage of these opportunities defines how the match ends. The same applies to real life and students of jiu-jitsu will learn to observe their surroundings. They will learn to spot chances that can leverage their growth in the classroom, and later in their careers.
Since jiu-jitsu requires practice and consistency, students will need to attend every class, and put in the effort. This teaches students the value of consistency, a vital secret of life.
Students also learn the importance of self-control. Brazilian jiu-jitsu basics teach children about being in control of their feelings. It also teaches them how to refocus and take control of situations calmly and systematically. For more on the life skills benefits of jiu-jitsu classes read here https://nwfighting.com/5-ways-a-brazilian-jiu-jitsu-class-will-help-your-child-off-the-mat.
Brazilian jiu-jitsu also provides a number of health benefits. For instance, it improves students' fitness levels since a one-hour martial arts session of moderate intensity can burn up to 500 calories. Jiu-jitsu also acts as an automatic way to release stress and work through frustrations. Additionally, by taking part in jiu-jitsu students will have more energy and stay focused throughout the day and sleep better at night.
For more information about the benefits of jiu-jitsu in everyday life visit https://nwfighting.com/5-ways-brazilian-jiu-jitsu-can-change-your-life. To learn more about Northwest Fighting Arts call 503-235-3435.
Release ID: 88983667