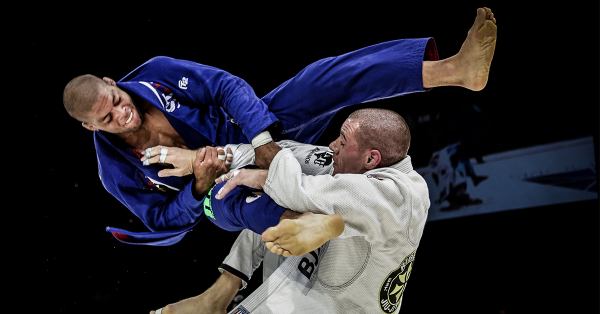 - November 13, 2020 /PressCable/ —
Portland-based martial arts center, Northwest Fighting Arts, has updated its Brazilian Jiu-Jitsu classes for local residents. They are designed to engage the entire body for a whole-body workout while teaching practical self-defense tools that can be applied effectively in real situations.
For more information please visit the website here: https://nwfighting.com
The newly updated Brazilian Jiu Jitsu (BJJ) classes provide participants with a high level of muscle conditioning and toning while practitioners learn, improve and apply the art.
Through the growth of the UFC, jiu jitsu has been established as one of the most practical and beneficial martial arts in the world. BJJ centers are growing across the country, and the newly updated classes from Northwest Fighting Arts aim to meet this demand.
Regardless of the practitioner's skill level, they will find that the BJJ classes at Northwest Fighting Arts combine both fun and challenging activities to keep members engaged. Whether they are looking to improve their self-defense skills or want to grow as a fighter, Northwest Fighting Arts gives them the platform they need.
NWFA explains that their training places emphasis on form and techniques over speed and strength. Participants will learn how to overpower their opponent without using much force, allowing them to conserve energy while gaining control on the ground.
Sessions will begin with a warm up, followed by a detailed focus on technique. This helps to ensure that participants are able to master the necessary moves and grow their tool bag of approaches.
Finally, the course will involve a free roll and resistance training session. This is where participants can put their newly learned moves into practice and grow as a martial artist.
A number of lessons can be learned through BJJ, with a detailed write up at: https://nwfighting.com/lessons-you-can-learn-from-brazilian-jiu-jitsu
By taking up the martial art, practitioners will learn that failure is a part of growth, steadfastness is more important than talent, and adaptability is valuable for progress.
A spokesperson for the center states: "Brazilian Jiu-Jitsu is much more than a sport or form of self-defense. It is a lifestyle and will help you transform your life in many positive ways."
Those wishing to find out more can visit their website on the link provided above. Additional information is available at: https://nwfighting.com/brazilian-jiu-jitsu-for-confidence
Release ID: 88985586