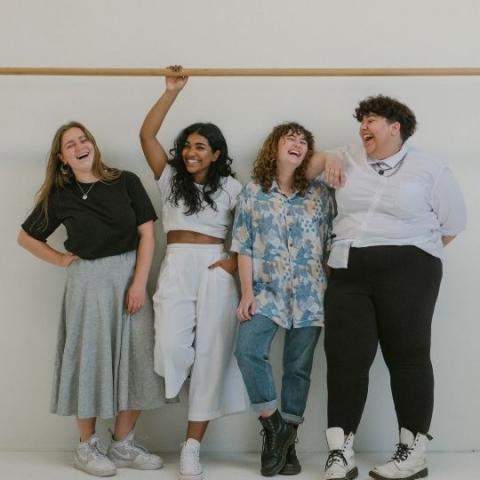 - July 22, 2021 /PressCable/ —
Eastern Shore Counseling in Portland, Maine, announces that it has updated its list of talk therapy services for women. The clinic specializes in anxiety disorders, postpartum depression, and other psychological issues that may be affecting a woman's life.
More details can be found at https://www.easternshorecounseling.co
The newly updated services come at a time when more medical studies are noting an increase in cases of women suffering from anxiety and depression. The female therapists at the clinic work with their clients to remove negative self-talk and gradually improve self-confidence. The clinic emphasizes that clients are "seen, listened to, and known".
According to emerging data, women are more vulnerable to anxiety because of their lack of self-confidence. Observational studies note that negative self-talk, especially those that ask if one is "good enough", can often lead to depression.
Using the latest research in cognitive-behavioral therapy (CBT) and other forms of mental health treatments, Eastern Shore Counseling guides women towards their happiness. The clinic operates on the core ethic of "your story, our passion", and makes every effort to make their clients feel safe in their space.
The clinic caters to women and their specific needs. In particular, they work with new moms who may be suffering from postpartum depression. The therapists say that many moms may not admit that they are emotionally distressed because of the societal pressure to be happy being a parent.
Eastern Shore Counseling attempts to remove the shame and guilt that moms may feel about being unhappy at the moment. The clinic says that mental health is not something to be ashamed of, and should be openly discussed.
That is why the clinic is offering patients more convenient options for their health. New clients can schedule a free counseling session with the clinic with no obligation. If the patient is satisfied with the first session, they can then ask for an ongoing plan with Eastern Shore Counseling.
Eastern Shore Counseling is also a sister company of Sunshine City Counseling in St. Petersburg, Florida. This allows the clinic to provide more resources to its patients.
Interested parties can find more information by visiting https://www.easternshorecounseling.co
Release ID: 89037774