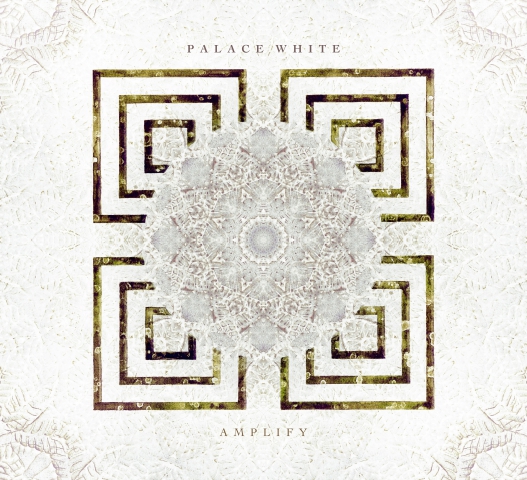 - December 15, 2017 /PressCable/ —
For Alternative Rock fans looking to get their hands on the debut album from Portland supergroup Palace White, the wait is over. Amplify Records has announced that "Amplify" will be available on December 12, 2017. Full details and links to buy the album can be found on the artist's fan page, http://www.PalaceWhite.com.
Fans can stream or purchase the album from Spotify, iTunes, Apple Music, Google Play, Amazon, Groove, Bandcamp, Tidal and all other major streaming platforms.
Palace White is a collaboration of Portland-based professional musicians formed around the songwriting of Scott Deans. The album is a collection of ten songs selected from the past four years of writing, dealing with love and loss, pain and resolution, personal struggles and deep self-examination. Most of the songs are autobiographical in some way, and each tells its own story.
"Amplify" is an album of powerful melodies, heartfelt vocals, beautiful guitar work, funky bass lines, intricate drumming, haunting piano, strings, horns and delicate harmonies, meant to stir your emotion, tickle your ears, and touch you right in the heart.
Some of the most popular songs on the album include:
– Amplify
– Ever Gonna Fall
– Breathing Out
– Erin Comes Around
– Stolen
– One More Breakdown
Palace White has high hopes for the success of this album and is soliciting album reviews, radio airplay, and nationwide distribution.
Rebecca Rothschild from DivideAndConquer.com provides the first album review and says, "I've said it before and I'll say it again, the Portland, Oregon music scene has its own signature flavor. Palace White has released Amplify which is an epic romp through organic sounds and soulful, alternative rock. When I say epic, I mean infinite layers of orchestral instruments like flute, contrabass, trumpet, viola, piano, violin and even trombone. You are given the undeniably charming vocals of Scott Deans which are complemented by the lovely pipes of harmony vocalist Aliina Champion. The album is a lush forest with a carefully balanced ecosystem where everything feeds off of everything in perfect harmony.
There are certain key characteristics that every one of the tracks possess. To start, I cannot stress enough how gorgeous Deans' voice is; it is diverse, full bodied and so distinctive that I feel I could pick him out of a crowd despite just being introduced to him. Every track has exquisite guitar work, every, single, one. Guitar is provided by three different talents which are Scott Deans, Patrick Curtain and Wil Koehnke. They utilize several different types of guitars but there is a consistent level of quality and understanding that ties all the songs together.
Another element that makes this album so successful for me is the lyrics. There is a lot of raw, unashamed emotion showcased in the songs. Deans leads the way writing most of the songs, however there are a slew of other contributors from the group who assisted with several tracks. Each song has a rich narrative and expertly defined mood. Some songs rely heavily on abstract concepts, and some get very literal, but my favorite is when they manage to blend the two.
When you have so many contributors and layers, it is so easy to lose key elements, and unintentionally bury certain talents. Luckily Palace White is backed by a sensational production team. The entire recording and mastering process was kept local in Portland. The album was recorded at Hallowed Halls Studio and mastered by Cloud City Sound. There is so much to digest in the music, but thanks to the high level quality of production, it is never overwhelming. You get to enjoy the slow building crescendos without a care in the world. Everything comes easily to the listener and that has a lot to do with audio finishes applied.
​Amplify is an absolutely wonderful musical experience and a commendable collaboration involving so many contributors. This group has the potential to cast a wide net as far as who their audience could be. I want to congratulate Palace White on what they were able to achieve with this album and I hope to get more in the future."
Palace White is:
Aliina Champion (Harmony Vocals)
Patrick Curtain (Bass Guitar, Nashville-tuned Acoustic Guitar)
Scott Deans (Vocals, Acoustic Guitar, Piano, Rhodes)
Wil Koehnke (Electric/Acoustic Guitars, Dobro)
Anthony Meade (Trombone, Orchestral Arrangements)
David Rueda (Producer, Drums, Percussion, Organ, Synth)
With special appearances by:
Moorea Masa (Harmony Vocals)
Erick Valle (Assistant Producer)
Christopher Worth (Acoustic Guitar/Co-writer on "Stolen")
The album was produced by David Rueda, with assistant producers Scott Deans and Erick Valle.
Fans are encouraged to learn more and ask questions on the fan page at http://www.PalaceWhite.com. Businesses interested in partnership or media opportunities can learn more on the company website or by emailing PalaceWhiteBand@gmail.com for more information.
Release ID: 278441