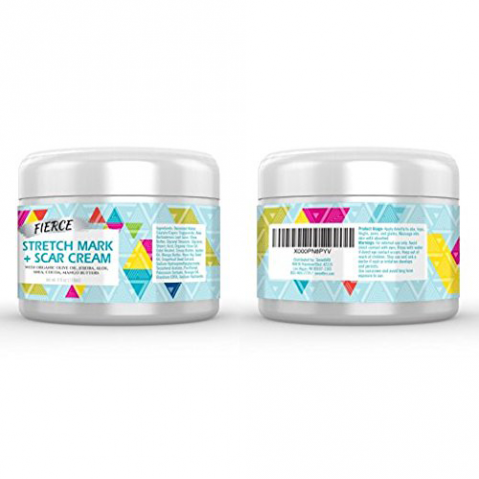 - January 12, 2017 /PressCable/ —
SmoothRx makes the #1 rated stretch mark removal cream on Amazon.com. Since the launch of the special formula cream two years ago, customers have continued to say how much a small, 4-ounce bottle of cream has impacted their lives.
The SmoothRx stretch mark removal cream is made of the highest quality, all natural ingredients such as aloe leaf juice, rose hip seed oil, cocoa butter, shea butter, olive oil, mango butter, olive oil, and grapefruit seed extract. These ingredients combine to form a special formula cream with deep moisturizing properties that both hydrates and improves the elasticity of the skin. This combination of features can help to fade current stretch marks and scars, while at the same time helping to prevent new scars and stretch marks from forming.
"We understood that since we were creating a cream for stretch marks, it was likely that pregnant women would want to use the cream," said Cosmopolitan Collection spokesperson Ashley Royal. "This is why we insisted on using only natural ingredients. We did not want to use any chemicals or anything with strong fumes. How many times in the past as this stuff been claimed to be safe, only to find out later it was not. By using only natural ingredients, we know exactly what is in them, and we know that they are completely safe for use by everyone, including pregnant women."
Over 160 reviews have been left for the SmoothRx stretch mark removal cream on Amazon.com. One verified purchaser wrote a five-star review saying, "I was a little skeptical about this product when I first ordered it, but I have been proved wrong. I don't even use this every day, and I can tell a huge difference! I am very pleased with the results of this product after two months, and I would definitely buy it again!"
The SmoothRx stretch mark removal cream is sold only on Amazon.com, and is currently priced at $19.95 for a 4-ounce bottle.
About SmoothRx: "SmoothRx makes premium scar creams for stretch mark removal, acne scar removal, fine line removal, spider vein removal, and general scar removal. Made in the United States, we only use premium natural ingredients such as orange oil, grapefruit seed extract, shea butter, cocoa butter, and more. We sell primarily on amazon.com and hope to improve the lives of those who are troubled with scars and other cosmetic hindrances."
Release ID: 160384