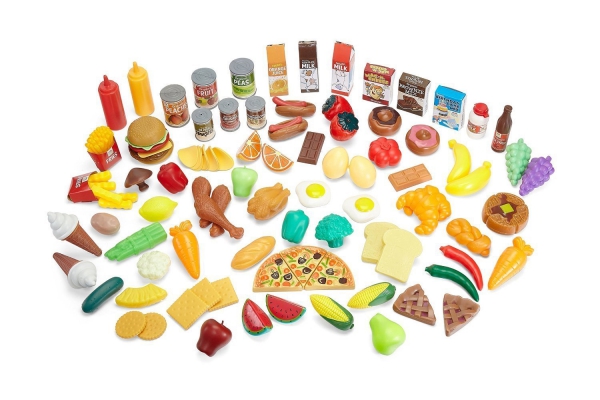 - December 14, 2016 /PressCable/ —
Mommy Please has the #1 rated play food set on Amazon.com. Although the product is intended as a toy, Mommy Please announced this week that they have started preparing a list of tips for their customers, to help them know how to use the play food set as an educational tool for children.
"Children are the target for our product. We want children to desire our product, enjoy playing with our product. We also want to ensure that children can learn while using our product," said company spokesperson Elsie Murphy. "At this moment, we have been working on preparing a booklet of tips for our customers to use with our pretend food set. Some of our play food pieces contain nutritional facts on the side. Other pieces contain fun food facts. This, combined with the carefully planned foods selected to be in the food set, are the basis of some valuable learning tools for children. Children learn through play. If you allow a child to choose their breakfast and their options are fruit or a candy bar…how often do you think that candy bar will win? We want children to begin to understand the consequences of that choice, so that as they grow older, they can learn to make those healthy food choices as situation arise."
Made of a sturdy plastic that is BPA-free, the Mommy Please play food set is the perfect product for children ages three and over. Over 95 customers have left reviews of the play food set, and 96% of customers said they like their Mommy Please play food. The food set is currently priced at $23.97, and free shipping is available on any purchase over $49.
About Mommy Please: "Mommy Please has worked tirelessly to bring children a play set that will never cease to keep their imaginations going. We strive to ensure that happiness, education, and creativity are all incorporated into play time every single day. As a company that focuses on family values, Mommy Please intends to influence the lives of families around the world."
Release ID: 154364