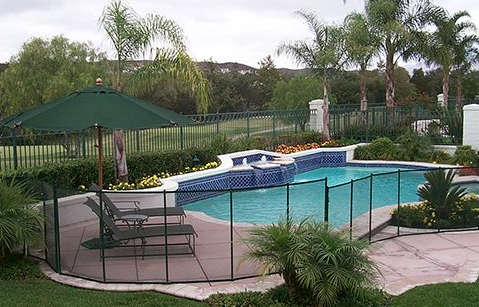 - May 19, 2016 /PressCable/ —
Removable pool fence is the #1 way to prevent unintentional drownings. Every day, according to the Center for Disease Control, 10 drowning deaths occur as a direct result of ineffective pool safety. Even worse children account for 76% of these deaths, which could have potentially been prevented with removable pool fences like those sold by retailers such as All-Safe Pool Fence & Covers http://www.allsafepool.com.
The other top ways to prevent accidental drowning are: implement multiple layers of protection, non weight bearing materials, and fence alarms.
* Layers of protection must be in place to prevent a child's unsupervised access to the pool or alert adults to a child's presence. An examples of this type of multi layered protection such as a removable pool fence with self locking doors coupled that has high handles.
* The utilization of non weight bearing materials also drastically reduce a child's ability to access a pool unsupervised. Iron pool fences are universally known to be more sturdy, but this is also its downfall. This very solid material allows children to climb over the fence to access the pool. A mesh pool fence, however, allows for a safer solution. The mesh material prevents climb, and due to fold deposits a climber on the safe side of the fence.
* No removable pool fence is complete without a pool alarm. By integrating this feature, parents are immediately notified when an unsupervised child is attempting to open the pool fence. This is of grave importance as it only can take a child from 20 to 60 seconds before drowning occurs, which means someone has to reach the child within this window to prevent death. removable pool fences have been proven time and time again to save lives in addition to alarms. Purchase a pool fence today from All-Safe Pool Fence & Covers.
See what a removable pool fence customer in Los Angeles had to say https://youtu.be/WptePMv3iv4
Release ID: 113658