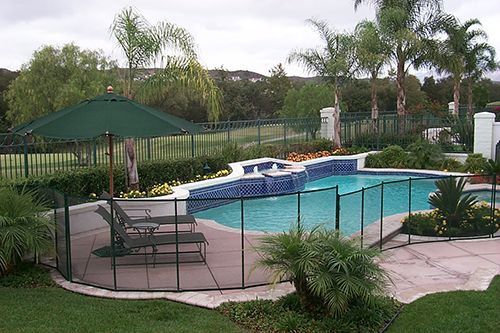 - April 14, 2016 /PressCable/ —
Pool fence company from Orange County prides themselves on proving that not all pool fences or pool fence companies are the same.
All-Safe pool fence has been manufacturing and installing fences for over 20 years. Click to visit their website http://allsafepool.com
All-Safe Pool fence installation & service practices are second to none and they are proud to have a 5 star rating on Yelp, Angie's List, Google, and an A+ rating with the BBB. All-Safe installs only documented ASTM compliant fence material which means it has been independently tested for safety by an independent ASTM certified laboratory. They use only the absolute best materials, installation processes and components.
Components that only All-Safe pool fence offers:
Corner Posts – All-Safe corner posts are specifically engineered to make a turn beyond 45 degrees. The corner post allows to maintain tension around a corner without the pole bowing over at the top which is what a normal pole does. Other companies use a 2 pole solution or change the layout to try and reduce the bowing. This results in more poles bowing awkwardly and a fence that will tend to lack the proper tension in certain areas.
Angled Raised Panel – When going over a planter or retainer wall to prevent the climbability of a child from going on top of the wall or planter and swinging around the lower part of the fence. All-Safe pool fence is the only company that offers Angled Raised Panels and Poles that go up to 8 feet to block these areas correctly. All-safe will use unique angled raised panels to raise the fence to the proper height. These angled raised panels offer a softer, more attractive look while securing the area better than any company in the pool fence industry.
Rectangular and Round Terminating Post – Mesh pool fences cannot simply stop anywhere; they need to attach to something strong enough that can hold the tension of the entire fence line. When a mesh pool fence stops at a block wall or a good wall of the house, a normal wall attachment will work. But when a fence stops at a glass, vinyl, wood, wrought iron fence or anywhere a wall attachment cannot be used, All-Safe pool fence has engineered and manufactured two poles for this specific problem. Rectangular posts are used when it cannot attach the fence to a wall that ends in concrete or pavers. The round terminating post is used when the fence ends in dirt or grass without anything to attach to.
Bottom line… All-Safe is offering real tangible differences with the best material to make sure the fence is the safest and nicest looking fence in the industry. All-Safe's reputation is second to none proven by on-line reviews, testimonials, customer and professional referrals. Also, All-Safe pool fence has manufactured and installed removable mesh fences for over 20 years and pride themselves on using the absolute best practices in the industry. They train installers on the proper spacing, angles, components and layout to ensure the fence will look and function the best way it possibly can.
Release ID: 110659