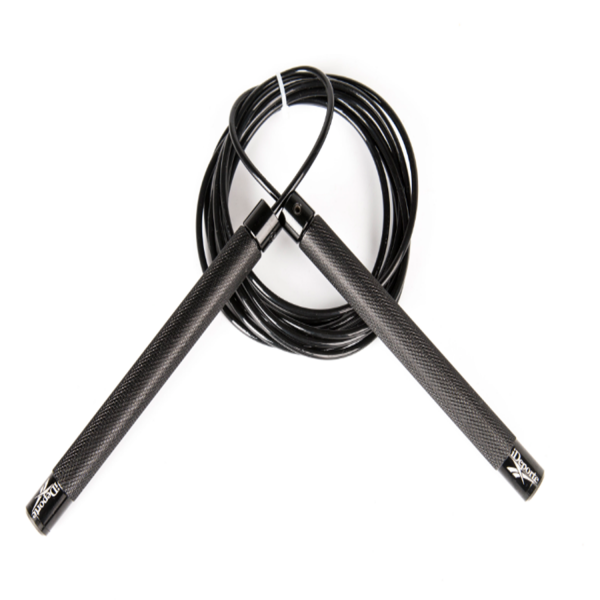 - January 23, 2017 /PressCable/ —
Florida-headquartered online retail firm Shoppers Smart LLC announced the imminent launch of their new product, the iDeporte Jump Rope. The polyurethane speed rope is designed for high-impact fitness routines including CrossFit and MMA training. The lightweight jump rope is suitable for all ages.
More information about the iDeporte Jump Rope is available at http://shopperssmart.com
Jump rope exercising provides the benefits of a full cardio workout through a single exercise tool. In order to be effective, professional-grade jump ropes are designed to be lightweight, adjustable, and used in indoor and outdoor environments with ease. Expert speed rope jumpers also rely on lighter cables and grips to prevent arm fatigue.
The iDeporte Jump Rope is designed with premium-quality wire and durable polyurethane for high-impact workouts. The handles are engineered from an ultra-light aluminum alloy that is strong enough to withstand the most arduous jump rope routines such as double unders, cardiovascular workouts, CrossFit, and other speed rope exercises. It is fully adjustable from its full 9.8-foot length and can be shortened even for younger exercisers.
The mechanism of the iDeporte Jump Rope uses lightweight and durable ball bearings for smooth and uninterrupted rotation. It is available with a full kit that includes its own storage case and custom hex wrench for easy length adjustments. Smooth rotation and adjustability make this jump rope ideal for use in multi-disciplinary sports workouts such as a boxing or MMA workout regimen.
According to a spokesperson for Shoppers Smart LLC, "The iDeporte Jump Rope is an accessible yet professional-grade workout accessory that is easy to adjust and use for beginners and intermediate fitness enthusiasts while providing the ideal weight distribution that professional sports persons and fitness enthusiasts need. This speed jump rope kit comes complete with its hex wrench and linen case for easy portability."
Shoppers Smart LLC is located in West Palm Beach, Florida and is a premier online store specializing in sports and household equipment. The iDeporte Jump Rope is the firm's latest in high-impact fitness product.
Release ID: 163618