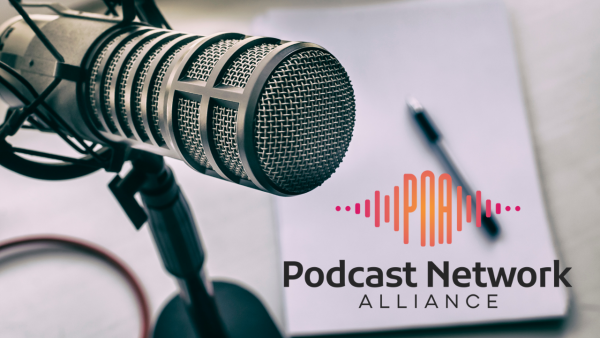 - November 19, 2021 /PressCable/ —
Podcast Network Alliance is not resting on its oars of practically challenging the status quo in the global podcasting industry by creating a platform for different stakeholders to connect and share ideas. In a related development, the community of podcast networks recently launched a user-friendly website to bring more podcasters into the fray and help them reach a wider audience with relative ease.
For more information about how to become a member of the Podcast Network Alliance and how to join this revolutionary movement, visit their new website: https://podcastnetworkalliance.com.
The global podcasting industry continues to evolve, growing to become a multi-billion-dollar market. Over the years, thousands of content creators have emerged in different parts of the world to deliver information to their audiences. Despite the increasing popularity of podcasting, thanks to technological advancements and increased access to the internet, a good number of podcasters and podcast networks still struggle to reach their target audience. However, the Podcast Network Alliance team looks poised to change this narrative by creating a platform for podcasters to learn from one another.
Podcast Network Alliance comprises several podcast networks from different parts of the world, with the goal of helping podcasters share their thoughts and ideas as well as collaborate with one another. The goal of Podcast Network Alliance is to empower podcast networks by allowing them to leverage the strengths of others to grow their brand. They are the collective voice of these independent podcast networks, regardless of their size and budget. Podcast Network Alliance is also expanding its role and expects to become the premier organization representing podcast networks.
Members of the Podcast Network Alliance meet for online Zoom calls each month. They also have an internal Slack group where members can connect with each other, share news and collaborate. Any podcast networks interested in membership can apply through a brief application on their website: https://podcastnetworkalliance.com/join
Release ID: 89053736