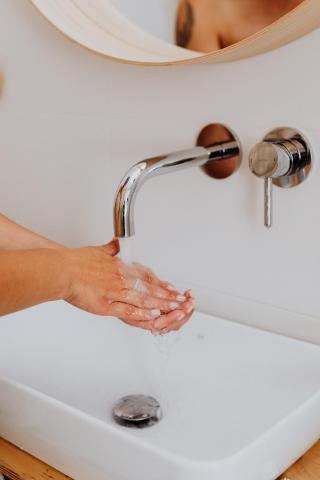 - April 19, 2021 /PressCable/ —
Plumbers St Kilda has been in business for several years and has hailed as St Kilda's premier residential and commercial plumbing and air conditioning service provider. It is the go-to for all plumbing solutions, from pipe repairs, faucet repairs, toilet repairs, sewer repairs, to drain unclogging.
The COVID-19 pandemic has affected everyone's daily routine. As an essential service provider, Plumbers St Kilda is remaining committed to serving the community while ensuring the safety and health of their staff and customers.
Plumbers St Kilda fully understands just how stressful life has become now that people are working from home while others have lost their jobs. No matter what people are going through, they should not put off any lingering plumbing emergencies. Postponing a plumbing emergency makes the problem worse and increases the cost of repair.
PLumbers St Kilda understands the reason why some people are putting off plumbing tasks and emergencies. It is because everyone wants to be safe from the Covid-19 infection.
Why Avoid DIY Plumbing
Some people are turning major plumbing jobs into DIY projects only because they are in quarantine. The biggest problem is that they don't have the right skills and tools. As a result, they end up worsening the issue, which increases the cost of repair.
The plumbing system is responsible for the overall health of their family. It brings clean water into the house and takes dirty water away. The system is vital. Some plumbing codes are in place to ensure that everything is working well and the home is as healthy as possible. For non-professionals, it is easy to violate some plumbing codes without knowing. Simple mistakes can also lead to improper venting, which can cause water contamination due to drain backflow. That makes their homes unsafe and also attracts some city fines.
Plumbers St Kilda COVID-19 Precautions to Keep Staff and Clients Safe
Families and businesses in St Kilda can rest assured that Plumbers St Kilda is open and available just like it has always been. The company's staff are also taking necessary precautions that coincide with the CDC's COVID 19 guidelines.
Opening homes to our team may seem against what has been advised at these unpreceded times, but the company is above and beyond to ensure the safety of all of their technicians and clients. When a technician from Plumbers St Kilda arrives at your home or office for any plumbing job, they will all be wearing face masks and gloves. The team also abides by the social distancing measures by keeping an appropriate distance from clients and homeowners.
Why Plumbers St Kilda
Everyone at Plumbers St Kilda is here to support their customers and clients during these difficult times. Due to the growing COVID-19 impacts on the economy, the company is also offering financing options to make the financial burden of some plumbing projects much easier to handle.
Homeowners and businesses in St Kilda looking for professional plumbers they can trust should try Plumbers St Kilda. They have fully licensed and insured technicians who stand by their work to get the job done right. To get a free quotation and schedule an appointment for your plumbing project, call 03 8547 9567 or visit Plumbers St Kilda.
Release ID: 89005908