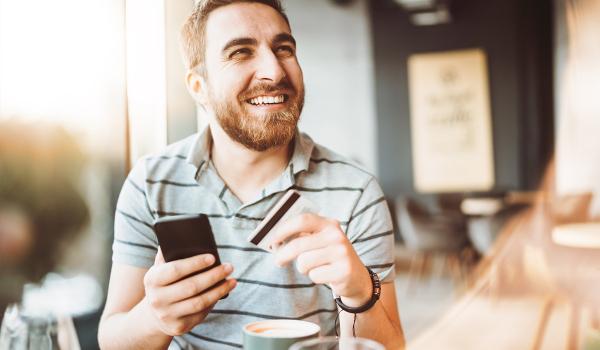 - June 1, 2021 /PressCable/ —
Dannemora Federal Credit Union (DFCU), a not-for-profit, member-owned credit union based in Plattsburgh, New York has expanded its services to include incoming credit card balance transfers. This no-fee debt reduction service is available to customers from Clinton, Essex, Franklin, and St. Lawrence counties.
More information can be accessed at https://www.dfcu.net
The latest announcement is in line with DFCU's vision of helping customers reduce their credit-card repayment amounts by making them more affordable and improving their monthly budget.
Dannemora FCU's program allows consumers with high-interest credit card balances from other lenders to transfer their debt to a DFCU fixed-rate card. Customers stand to benefit from lower monthly repayments with zero balance transfer fees.
In addition to its expanded service, DFCU will continue to offer other financial services to its members such as checking accounts, savings accounts, club accounts, share certificates, and IRAs. The leading Plattsburgh credit union also offers a wide range of affordable mortgage and Home Equity Line of Credit (HELOC) programs.
Dannemora operates across 4 branches and has over 20,000 members with more than $220 million in assets. As a federal credit union, all consumer savings up to $250,000 are insured by the National Credit Union Administration, assuring customers that their money is secure.
In 2020, and for the fifth year running, Dannemora Federal Credit Union was named Reader's Choice by The Press-Republican, a prominent newspaper in Plattsburgh, New York, promoting a 5-star personalized service for each DFCU member-owner.
Dannemora supports the local community and each year employees offer assistance at various organizations in the local areas. In the last year, employees have given their time to charitable events such as an Autism awareness walk, MS walk, ETS kickball challenge, and more.
Speaking of their service, Dannemora states "At DFCU, we don't deal with customers, we take care of our members. From making sure to remember your name, to tailoring financing to meet your needs, you'll always receive our undivided attention."
Interested parties can access more information here: https://www.dfcu.net
Release ID: 89022046