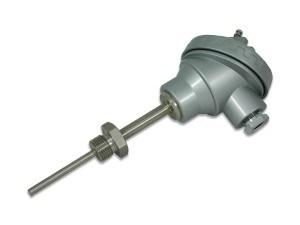 - January 23, 2019 /PressCable/ —
Process Parameters, a company specializing in high-quality temperature monitoring technology, launched an updated range of platinum resistance thermometers, thermocouples, thermal imaging cameras and other products. The company represents Optris, Novekal and other leading manufacturers of high-tech temperature measurement devices, data logging measurement systems and other technologies.
More information can be found at https://www.processparameters.co.uk/platinum-resistance-thermometers-pt100-pt1000.
The Pt100 or Pt100 Platinum Resistance Temperature Detectors (RTDs) can be used to accurately measure temperatures between -200°C to 600°C, being most commonly used in the -50°C to +250°C range. Reliable and precise, these temperature detectors can be used in a wide range of industries, offering an accurate temperature measurement solution for industrial and research applications.
Process Parameters also provides an extensive range of thermocouples. These devices consist of two different metallic wires joined together. Depending on the temperature registered by this junction, it generates a light electric charge which offers a precise way to measure temperature.
Thermocouples can be very durable, making them ideal for a wide range of applications. The temperature range measured is also very vast, thermocouples being able to measure temperatures as low as -200°C and as high as 1800°C.
The company also provides thermal imaging cameras for glass or metal applications, industrial cameras and other models. All cameras come with a license-free software compatible with any Windows PC.
With the recent update, Process Parameters continues to invest in the development of high-quality temperature measurement, recording and data analysis solutions.
A spokesperson for the company said: "We are dedicated to our customers' needs and aim to provide products of excellent value for money, quality backed by the highest levels of service and technical support. More importantly, our team are always here to discuss your application and are happy to help you with any product selection or improvement."
Interested parties can find more information by visiting the above-mentioned website.
Release ID: 474863