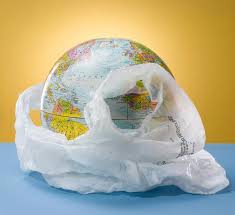 - October 28, 2016 /PressCable/ —
Environmental activists have been sounding the alarm for decades about the damage disposable plastic bags do to the environment. They not only fill up the landfills, taking years to degrade, but they're also creating massive dumps in the oceans, causing thousands of deaths every year of sea mammals, and use way too much precious oil in the manufacturing process.
But one expert points out that inroads are being make. "All it takes is a quick glance at the news," says a spokesman from MHJ Innovations, an online seller of environmentally conscious products, such as reusable shopping bags, "And it's plain to see that people are waking up to the damage we're doing to the earth."
He's talking about a recent story that shows that since England imposed what amounts to a 7 cent fee on plastic bag use, the rate of usage has gone down by 85 percent. And in an attempt to put the money to good use, it's donated to good causes and charities.
"We're making progress," he says of his company's efforts to educate the public about why it's critical to carry reusable shopping bags. "All it takes is for one family to say no to plastic bags, and that eliminates 1,500 of the things from entering our environment every year. That doesn't take long to add up."
Other places, such as Maui County, are stepping up their game by not only banning plastic bags, but also considering a ban on disposable to go containers for food.
"Consumers are ready to do whatever it takes to stop the destruction of our planet," the spokesman says. "And the easiest way they can do that is to say no to plastic bags, and instead turn the much more environmentally friendly alternative.
About: MJH Innovations is seller of quality products that make people's lives easier. It is their company philosophy that good products shouldn't cost a fortune, and they work hard to provide quality products to consumers for reasonable prices. Shoppers can find many of their products listed on Amazon Prime.
Release ID: 141784