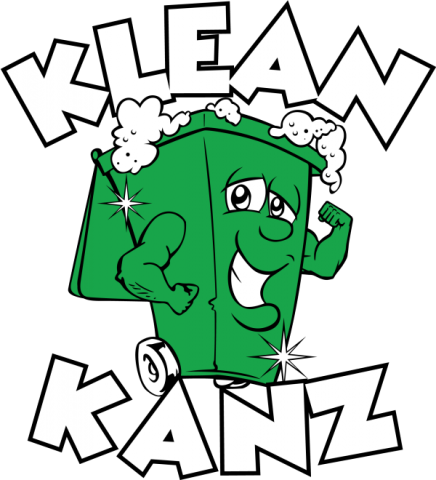 - September 5, 2017 /NewsNetwork/ —
Plano, TX trash bin cleaning company Klean Kanz announced the launch of its pressure washing services as a new business for communities in the areas of north and northeast Dallas. The company provides environmentally sustainable hot water pressure cleaning services for residential and commercial trash bins.
More information about Klean Kanz is available at https://kleankanz.com
Unhygienic residential and commercial trash bins pose a significant health hazard as accumulated food and biological waste tends to attract rodents and other vermin. Partially or improperly cleaned bins foster bacterial growth, the growth of maggots and attract pests. E.coli, Salmonella and Listeria are the most common pathogens that survive long after a cursory cleaning of trash bins.
Klean Kanz uses an environmentally sustainable method that consumes approximately 10 percent of the water normally required to clean a residential or commercial trash bin. The company's trash bin cleaning service uses water heated to 200°F to completely sanitize and disinfect trash bins of all grime and particulate matter, leaving the bin free of germs, dirt and undesirable odors.
Klean Kanz performs each bin cleaning to follow a customer's trash collection schedule to ensure that their trash bins are cleaned immediately. Klean Kanz's mobile service uses a high-pressure nozzle to completely clean and sanitize trash bins.
The company also provides customized residential and commercial pressure washing services for concrete, decks, fences, building and home fascia, store entrances, parking lots, parking garages, drive-thrus, signage, service bays, automotive wash areas and restaurant kitchens.
Klean Kanz focuses on water conservation by recycling all water used for cleaning through a 5-stage process in compliance with United States Environmental Protection Agency regulations. The company also adheres to city guidelines pertaining to wastewater runoff and water recycling.
According to a spokesperson for Klean Kanz, "We are happy to announce the launch of our cleaning services to communities north and northeast of Dallas. Our commitment is to provide exceptional customer service with eco-friendly and reliable trash bin cleaning and pressure washing at affordable prices."
Headquartered in East Plano, TX, Klean Kanz is an honest and reliable family-owned business operating in regions north and northeast of Dallas.
Interested parties can find more information by visiting https://kleankanz.com/faqs.
Release ID: 236105