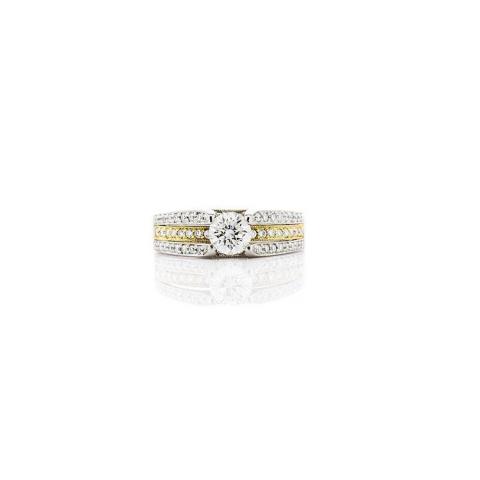 - June 14, 2019 /PressCable/ —
L'unique Jewelry has announced the addition of computer aided design and rendering (CAD) and 3D printing to offer customers even better quality on their purchases. This allows them to mix traditional craftsmanship with new technologies, giving customers a wider range of custom pieces.
For more information please visit the website here: http://luniquejewelry.com
Based in Dallas, Texas, L'unique Jewelry combines over 200 years of traditional Armenian styles of gem setting and precious metal crafting experience. This means that customers looking for great jewelry design and custom pieces can find what they're looking for with L'unique.
Founded by master craftsman Roupen Toranian, who brought his skill and experience to the Dallas area over 28 years ago, L'unique positions itself as the personal jeweler for its customers.
L'unique is qualified to fit all the needs of its customers, regardless of their custom jewelry needs. Customers can buy safe in the knowledge that only the best gems and most precious metals are used.
Roupen Toranian has a personal commitment that each gift he provides ought to have its own special meaning – both to the customer and the gift recipient. Additionally, because of the high quality nature of every piece, the value is assured to increase over time.
L'unique has always aimed to provide customers with the finest quality jewelry at the highest value. For many people, master crafted jewelry has not been accessible before, but now anyone can find what they're looking for through L'unique.
A variety of pieces are showcased on the online store, including a 14K white gold diamond ring, platinum emerald the cut diamond ring, and 14K sapphire and diamond ring.
Bridal options like white gold and diamond rings, princess cut engagement rings, and two-tone yellow diamond rings are also available.
L'unique states: "Let us help you design your piece, make a wax model, get your approval, provide the diamonds or other precious stones, have them set by our qualified setters, and polished and delivered to you within days. We deliver all of this at a fraction of what you would expect to pay at the high-end designers and retail jewelry stores."
Those wishing to find out more can visit their website on the link provided above.
Release ID: 524288