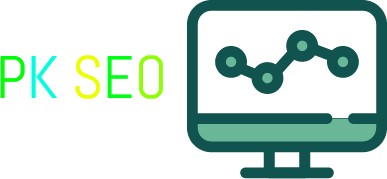 - September 8, 2019 /NewsNetwork/ —
Sydney, Australia – PK SEO has launched their brand new website, as can be seen here – https://pkseo.com.au. PK SEO Services employs expert consultants in search engine optimization and web development. All their employees specialise in improving a business's website traffic and online presence. In fact, their revamped website showcases the skill level at which they perform. Through targeted keywords, their new website has raised their own marketing ranking. They currently rank as one of the top ten online marketing companies for SEO in Sydney and Australia overall.
As leaders in expanding a business's online presence, the company has extensive experience with the top web browsers. They have expertise with Google's search engine optimization process and are diligent in keeping up with the browser's algorithm updates. This dedication allows the company to serve the Australian business community with the most up-to-date knowledge. Their client market includes businesses in a wide range of industries throughout Australia.
With over 18 years of experience in web-based marketing, they focus on result-driven services. Rather than favouring the pay-to-promote practices that can drain budgets without guaranteeing results, PK SEO Services uses affordable, alternative tactics. Affiliate marketing and link-building have been proven strategies for this alternative approach. These practices push businesses to the top of browser search results.
Off-page internet marketing is a specialty in need of professionals. This company caters to a business's online needs with demonstrated expertise. They can improve user experience on a business's website while bringing in new customers at the same time. Their off-page marketing strategies focus on website promotion with backlinks. They can implement a sitemap for a client's website to better establish their business within search results. Additional services include researching market competition and optimizing website loading speeds.
PK SEO are a business positioned at the top of browser search results for the services they provide. As demonstrated through their own business's results, they are the independent solution for any clients' web-based needs. They have a focus on web development and online marketing services for businesses across Australia. PK SEO Services brings Australian industry leaders to the top of search results, so their clients can find bespoke business solutions that cater to their needs.
Release ID: 88916218