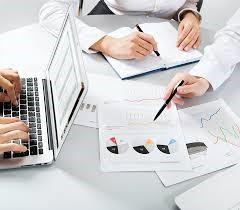 - April 26, 2019 /PressCable/ —
In a unique change of pace, Human Resources Consultantcy "People and Kapability", will be celebrating the launch of its new SME HR assessment service by offering a free HR health check for local businesses. It's reported the event will take place on 26th of April.
In a space where most competitors simply post on Facebook and fail to cause much of a stir, People and Kapability has opted to be a little more unique with the inception of its new SME HR assessment service.
Kim Arnel, Owner at People and Kapability, says: "We wanted to be unique with our SME HR assessment service launch because we wanted to give our prospective customers all the advantages they could possibly need.
It should be really worthwhile and we're hoping it helps prospective clients identify the key challenges of dealing with awards, contracts, performance, recruitment, management and staff retention. It should go great unless the whole internet crashes down on launch day!
People and Kapability has always thrived on the idea of standing out and making a commotion. It's all part of the fun and it's going to effectively identify the key issues holding back SME's from business success, which we think is better than businesses who choose to do things the 'regular' way. This launch celebration is just one of the many ways People and Kapability achieves that goal.
When asked about the SME HR assessment service, Kim Arnel said: "We think it's going to be a real hit because there is nothing like it in terms of the depth of experience and the value we bring to each of our prospective clients".
People and Kapability's SME HR health check service is set to 'go live' 26th of April. To find out more about the service and People and Kapability itself, it's possible to visit https://www.peopleandkapability.com.au/hr-consultant-gold-coast/
Release ID: 506227