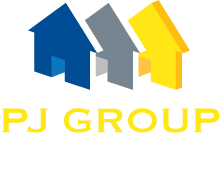 - November 15, 2016 /PressCable/ —
PJ Group is celebrating the their 2000th re-roof anniversary, which commemorates 34 successful years in business. This is a huge milestone for the Brisbane-based Roof Restoration business, which has provided Roof Restoration to Home Owners since 1982.
PJ Group got it's start in 1982 when founder Peter Frazer Peter started the business focusing on some core values that he has lived by since – being on time, on budget and doing a job he and his customers could be proud of. These core values have proven to be the foundation of the company which has grown PJ Group from the humble beginnings over 30 years ago in to the respected company that it is today.
One of the earliest challenges PJ Group faced was Dealing with the bureacracy involved in setting up a business correctly, building trust with both suppliers and customers as well as employing skilled and qualified tradesmen who displayed the same passion and ethics that Peter held.
While every business of course faces challenges some, like PJ Group are fortunate enough to enjoy real successes, wins and victories too. Once such victory came with Dulux and industry accreditations. Peter helped created a next generation roof membrane, and was authorised by Dulux to test the new formula. The big win was longer lasting roofs which is a real benefit to home owners and the roof restoration industry .
Peter Frazer, Director at PJ Group was also quoted when discussing another big win. " PJ Group guarantees they will use the best quality materials and the latest methods to ensure you receive the best value and service possible. In today's economic climate, it makes sense to ensure that the company you choose for your investment has longevity in the market, not "here today and gone tomorrow". Of the high points of PJ Group's history so far was Restoring 2000 Brisbane roofs. The PJ Group was founded over 30 years ago, and its going strong. Another big win was to become the most well known Brisbane roofing contractors through a combination of word of mouth radio and online marketing."
PJ Group's Founder, Peter Frazer says "We're delighted to be celebrating our 34 Year Anniversary. I believe the secret to getting this far in business today is putting the customer first, team building, respect, and employing honest passionate hardworking tradesman that take pride in their work".
PJ Group currently consists of 15 employees and has big plans for the upcoming year. One of their core objectives is offer best quality roof restoration and all associated jobs such as roof painting and guttering to Brisbane home owners.
PJ Group would also like to thank friends, customers and all its partners for their well wishes on this happy occasion.
More information on the business can be found at http://www.pjgroup.com.au/about/
Release ID: 144480