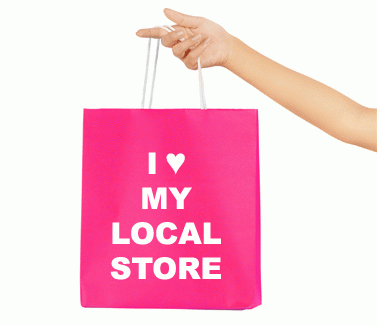 - November 12, 2015 /PressCable/ —
Pinterest's recent announcement that it will partner with Foursquare to power hyperlocal search results underscores the importance of hyperlocal search and search directory listings, a local expert in search engine marketing for local businesses reported today.
"Pinterest is just the latest big player to add local search signals to its search algorithm," says a spokesman for FindUsLocal.com, one of the Internet's premier providers of local search directories. "Online marketing and search engine optimization isn't just for online businesses any longer. As more and more people start their search for products and services online, local businesses must have good local SEO in order to bring in new business and stay current with existing customers."
"Local directories may seem old school to some marketers,: he continued, "but Google's drive toward hyperlocal search results has made them relevant to today's small business owners." It's all part of what's been termed "last mile marketing" – the art of getting local customers to drive that last mile to local stores, restaurants and service providers.
"While many retailers have seen their business dissolve as customers buy products from huge online superstores," he said, "others have learned to ride the hyperlocal wave and use search engines and local directories to bring customers through their front doors."
By targeting potential customers at the moment they are ready to make a purchase, local search results drive customers to local businesses. Local stores and restaurants that rank in the top results for local searches reap the lion's share of benefit from Google's latest algorithm changes, which include the use of geolocation services and local search signals to turn up the most relevant search results within a few miles of the person searching, he explained.
"That's what last mile marketing is all about," the expert said. "Letting customers know that you're right here – and they just have to go that last mile to get what they want."
Those hyperlocal results are driven by "local search signals," the industry term for references Google uses to determine how to rank a business when presenting search results to users. Among the most potent of these signals, the FindUsLocal spokesperson said, are listings in local search directories.
"When businesses make the effort to claim their listing in online local business directories," he said, "it's one more signal to Google that the company is active and soliciting customers. Those listings make it more likely that a business will appear in one of the coveted top three spots in the search results. Filling out a directory listing only takes a few minutes, and the payoff is more customers coming through your front door. Why would any business owner leave that kind of marketing power on the table?"
About: MJH Innovations is seller of quality products that make people's lives easier. It is their company philosophy that good products shouldn't cost a fortune, and they work hard to provide quality products to consumers for reasonable prices. You can find many of their products listed on Amazon Prime.
Release ID: 96511