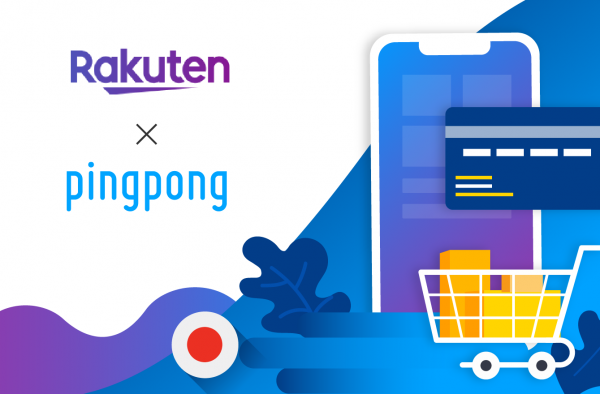 - November 30, 2019 /PressCable/ —
Empowers Rakuten's global network with PingPong's leading services
PingPong, a leading provider of global financial service infrastructure, today announced an official payout service agreement with Rakuten, Inc (Japan), a global leader in internet services, making it the official provider of merchant payout services for merchants outside Japan operating on the company's online shopping mall, Rakuten Ichiba. PingPong and Rakuten will work jointly to simplify e-commerce, leveraging Rakuten's global sales and deep marketplace insight, as well as PingPong's competitive rates and streamlined services.
"This combined service of Rakuten and PingPong will provide a definitive advantage to e- commerce businesses of all sizes." said Karen Li, CEO of PingPong US. "We are excited to bring PingPong's leading payment services to rapidly expanding merchant pool, providing long- term growth opportunities for both our companies." At present, PingPong has covered over 100 countries and regions in cross-border payments around the world and included more than 600,000 global cross-border e-commerce stores.
Rakuten Ichiba is a B2B2C platform and one of Japan's largest e-commerce marketplaces. Rakuten offers a range of over 70 services connected through a common membership and loyalty program. By using these services, members can earn loyalty points called "Rakuten Super Points" which can then be used to enjoy other services. PingPong will maximize Rakuten's global merchant development opportunities by adding payment innovation to its competitive edge.
"PingPong and Rakuten's joint endeavor and commitment to simplifying global selling create an unprecedented opportunity for our customers, merchants, and partners," said Shunsuke Fujiya, Director of Business Development of Rakuten Americas. "We believe this incredibly harmonized service can be a game-changer that expands the potential market reach for Rakuten Ichiba and creates meaningful value for both Rakuten and PingPong."
PingPong and Rakuten will work together to rollout PingPong's merchant payout solution beneath the Rakuten seller interface. This collaboration will enable Rakuten's Ichiba merchants to continue growing their business while drastically reducing conversion and platform fees and complexities. Together, both companies will work to achieve their shared mission to make global selling easier for e-commerce merchants—with a special focus on Japan.
About PingPong
PingPong is a financial and technology company that focuses on global financial service infrastructure and is committed to enabling global enterprises to participate in the new economy via technology innovation. Now, PingPong has more than 500 employees, and also set up 15 global offices around the world.
At present, PingPong is committed to assisting enterprises to broaden global opportunities by providing multiple products and services, including cross-border payments, supply chain finance, overseas tax compliance, value-added tax payment, export E-Commerce declaration, tax refund, seller tools and so on.
Since the company was established, PingPong has obtained payment licenses and permits from Europe, the United States, Japan, Hong Kong S.A.R of China and other countries and regions.
Now, PingPong has established in-depth cooperative relations with Amazon, Wish, Newegg, Shopee and other 13 major global e-commerce platforms, covered over 100 countries and regions in cross-border payments around the world, and covered more than 600,000 global cross-border e-commerce stores.
Release ID: 88936603