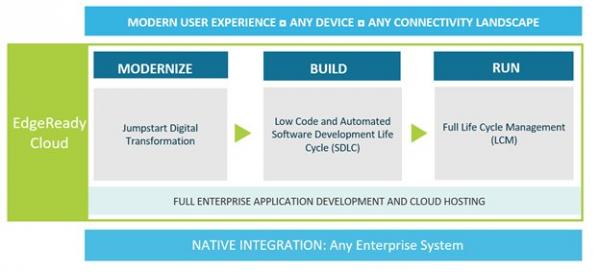 - July 1, 2021 /PressCable/ —
Pillir recently published a blog post discussing 13 criteria for evaluating SAP rapid application development platforms, which help businesses find the optimal solution for them. SAP rapid application development minimizes the time needed to create the applications a business needs.
SAP implementation is a process which can streamline and automate processes and workflows with a simple operation, usually customization and app development are a prerequisite to support unique functionality. SAP rapid application development simply provides developers a faster approach through the use of functional modules that can be built upon.
Pillir mentioned that one of the bigger things businesses need to consider is mobile-native integration. Beyond simply just deploying on one device, it's important that the platform a business chooses also enables the development of mobile-ready applications which make use of the devices full capabilities.
There are currently several available SAP RAD platforms that provide this functionality to its end-users; however, as a business weighs up its options, user experience should be approached with caution and heavily considered. Businesses should also request a demonstration of how quick and easy their teams can achieve this mobile integration.
There are numerous advantages to choosing the right SAP RAD platform to meet a businesses requirements. With Pillir, organisations gain the ability to enhance their mission-critical workflows with new functionality. Not only this, they decrease any pain associated with having to carry out any sort of development. Their team will deploy faster apps and increase efficiency and productivity.
This blog post was written and published by Dan Ljungberg, who joined Pillir as the director of Solutions engineering after spending years working respectively in the low-code world. He has developed a deep experience and knowledge of guiding customers to success on their low code/no code digital transformation journey. To read the full post, please click the link to go through to the Pillir website: https://www.pillir.io/
Release ID: 89032235