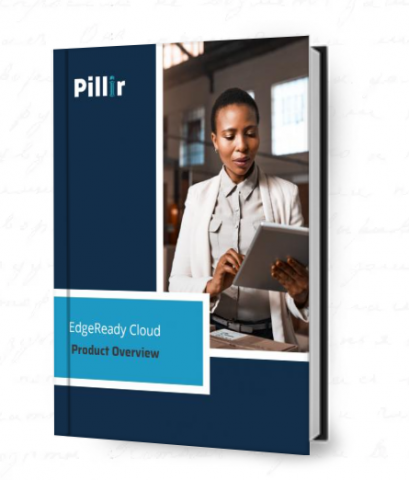 - January 27, 2022 /PressCable/ —
Pillir, the developer of EdgeReady Cloud, has been published on Amazon Web Services partner blog with its recent post titled, "Dole Packaged Foods Reduces Material Master Management Costs By 30 Percent Using Pillir and AWS'.'
Dole Packaged Foods is a subsidiary of Dole International Holdings, a leader in production, processing, sourcing, distribution and marketing fruit products and healthy snacks across the entire globe. They are committed to the delivery of healthy, nutritional, and high-quality products.
The case study mentions that Dole wanted to introduce new products to the market, which required Dole Packaged Foods to make use of a collaboration platform that could handle built-in workflows as well as automations. The goal was seamless integration, which allowed these new products to come to life and onto the market.
Thanks to Pillir's low-code rapid application development platform, EdgeReady Cloud (proudly powered by Amazon Web Services), Dole Packaged Foods rapidly launched its customized, user-centric web and mobile apps across the majority of its current processes. By modernizing and streamlining these crucial procurement and supply chain processes, Dole Packaged Foods has improved productivity, cut costs, and set the stage for future digital transformation efforts.
To read more about Dole Packaged Foods' case study on Amazon Web Services blog, see the following link: https://aws.amazon.com/partners/success/dole-packaged-foods-pillir/
The case study also goes in depth about leveraging the power of low-code/cloud-native solutions, building a sustainable, reliable material master, and balancing best practices with customized work processes. Going forward, Dole Packaged Foods plans to build on its currently successful relationships with both Pillir and AWS.
A member from their team had this to say about the situation:
"We have a very strong mission as a company: we would like to solve the problem of food inequality, and that's pretty ingrained throughout our organization. We have several initiatives going in that regard, and as we find more use cases for digital technologies, our applications based on the Pillir platform will grow. And since Pillir's been on AWS since day one, that means our work with AWS will grow too."
To find out more about how Pillir can aid in reducing management costs among other benefits, see their website at the following URL: www.pillir.io
Release ID: 89061492