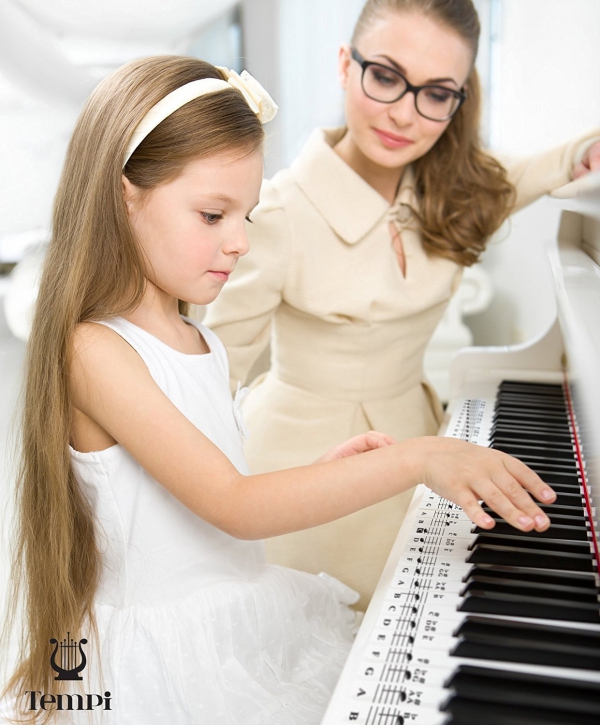 - September 24, 2016 /PressCable/ —
Tempi, a popular music company helping musicians become more successful, has yet again released a new product that helps pianists learn and memorize their piano keys with ease. Every order from Tempi comes with a 100% Satisfaction Guarantee.
Their product are piano keys stickers that stick onto each note, helping the pianist memorize the keys. Here is what to expect when ordering the piano keys stickers from Tempi, available on Amazon.com with free two-day shipping for under $10. The piano stickers will come neatly packaged with an instruction manual, a stick as well as a promotion code to get money off of the Tempi Metronome for Musicians (the #1 Best-Seller on Amazon). The instructions show how to get the keys out and where to properly apply them. Set-up generally takes between 5-10 minutes. Once each sticker is applied to the proper note, the pianist can then begin practicing, quickly memorizing the keys while they play. These stickers can be used for children from as little as one years old to children and young adults learning piano and even seniors getting back into playing. Tempi has a 100% satisfaction rating and has been conducting business on Amazon for more than a year. Even though the Tempi Piano Stickers were released less than a week ago, they have become a sensation on Amazon, already earning the #1 New Release and Best-Seller in it's category. One customer left a review of the product can be read below:
"These Piano Keys Stickers are great for beginners. My kids are so much excited to receive this Piano Keys Stickers .They are learning at home now and seems they are learning little faster. These Piano Keys Stickers are
1- very helpful for beginners who is just learning the keys.
2- very east to stich on means very easy to stick on keys.
3- I think we can remove and stick again if we want. 4- Memorize faster than normally from book or note because it will be in front of your eyes always which is really nice. 5- Very fast learning music and doing everyone happy. 6- Even saving lots of money to give for tuition. 7- great for any age no worry for very small or very big. 8-Even I think for home with the help of this Piano Keys Stickers any one can learn music very fast . Just follow the music instruction. 9-Great for any type of piano keyboard. 10-Quality looks good . 11- well packaging with fast deliver. Like this Piano Keys Stickers by Tempi very much. 5 Stars."
To learn more about how to get the Tempi Piano Stickers, check-out Tempi on Amazon.com. If in need of a metronome, check-out the Tempi Metronome for Musicians, to not only help learn the piano keys, but play them with the right rhythm and tempo. If both are purchased, a coupon code will automatically be applied to the bundle.
Get the Piano Keys Stickers by Tempi here. https://www.amazon.com/Piano-Keys-Stickers-by-Tempi/dp/B01J42ZCZC
To learn more about Tempi Piano Stickers, visit http://tempibrand.com
Release ID: 134250