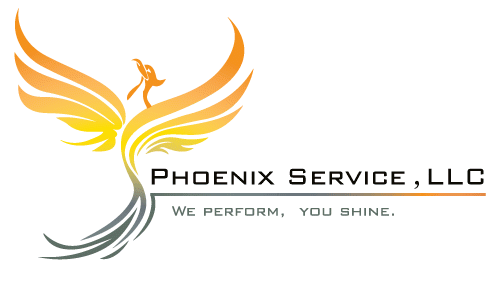 - January 22, 2020 /PressCable/ —
Phoenix Service broadens its janitorial services in the athletic facilities
The well-known commercial cleaning company becomes eligible for giving hygienic assistance to world-famous D.C. United Soccer Club because of its newest program.
Phoenix Service, LLC has Expanded servicing portfolio in the Sports Arena facility for D.C. United Soccer Club.
Sterling VA
For an athletic facility like D.C. United Soccer Club, Phoenix Service, is providing Eco Friendly Cleaning that can healthily ensure cleanliness. They are also available for any other clients who need a 'Whole Room Disinfection' service.
What makes a cleaning service suitable for sports facilities where a healthy environment needs to be ensured at a maximum level? Experts say, "Using eco-friendly cleaning materials that can easily dissolve into nature and will also ensure the elimination of germs is suitable for schools or sports facilities because the facility needs to ensure hygiene on a maximum level considering the health of students and athletes." That's why Sterling VA's renowned commercial cleaning company, Phoenix Service, has a particular service named "Whole Room Disinfection," and they are about to utilize it in the Sports Arena facility for D.C. United Soccer Club. "Such eco-friendly tools and materials" Phoenix Service states, "can destroy harmful microorganisms while not affecting one's health badly." They have gotten praises for the last few years by the locals for being an exceptional hygiene management company.
The expansion of services of the janitorial service named Phoenix Service has made them eligible to be a perfect hygiene manager for world-famous D.C. United Soccer Club. "It has been possible due to the usage of modern tools and green cleaning products" Phoenix Service describes, "For example, we have a new tool named HaloFogger which is a great cleaning tool". After asking about the HaloFogger, Phoenix Service elaborated, "It is an excellent modern technology that utilizes silver ions' minute traces, hydrogen peroxide, and HaloMist formula that can ensure the maximum level of antimicrobial qualities, killing different kinds of microorganism. Even in complex rooms, the HaloFogger can be easily used as it works by using evaporation and creating a turbulent aerosol. The fog generated by this machine can get into spaces that one could not easily find and destroys every adverse germ and also ensure that they don't spread". The professional commercial cleaning company describes how it is going to be suitable for an athletic facility like D.C. United Soccer Club. Firstly, the materials they are using can quickly dissolve into oxygen and water, and they are also non-toxic, which means there are no health risks with it. The janitorial service promises to kill resistant C difficile spores that can bring health issues to athletes who cannot afford to be sick. Besides DC United Soccer Club, their services are available for any sports facility or school as the eco-friendly program is suitable for such environments. They're currently working on different parts of Washington D.C. Metropolitan Area, Northern Virginia, and Maryland and can be called for any cleaning task. The owner of On Waves' Design, Kevin O'Connell, praised their services as he stated, "(Phoenix Service has) Reliable and knowledgable staff. They knew what I wanted and how to handle it."
Release ID: 88943486