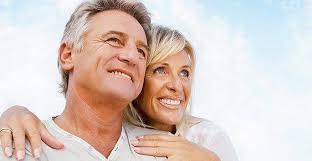 - November 27, 2020 /NewsNetwork/ —
Get Well Scottsdale has announced the increased availability of its advanced hormone replacement therapy in Phoenix, Arizona. The proven evidence-based treatments are designed to help individuals who experience fatigue, depression, anxiety, mood swings, brain fog, and other typical hormone-related issues.
More information can be found at https://www.GetWellScottsdale.com
Also known as bio-identical hormone replacement therapy (BHRT), the recently announced treatment is considered safe, effective, and the key to helping one feel young, healthy, and vibrant again. According to a spokesperson for the company, as one works in an ultra-personal way with the skillfully trained medical providers at Get Well Scottsdale they will realize and receive all the benefits of hormone optimization.
It's a known fact that hormones change with age. With the change in hormones comes a decline in energy levels which further manifests in one's body slowing down and not regenerating and healing as quickly as it used to.
This knowledge motivates the Get Well Scottsdale team of natural holistic practitioners, who work with clients to properly administer the hormone therapy. They aim to help patients naturally get their energy back, both physically and mentally, as well as preventing negative disease based outcomes in the future.
In an introduction to the service, the spokesperson stated, "our natural hormone therapy combats the various biological effects of aging and hormone level imbalances. Our holistic practitioners administer wellness therapies to help you become an optimally healthier version of yourself".
Apart from low energy, other symptoms of hormone changes that occur with age include sore joints, muscles, and increased loose skin and wrinkles. The changes occur in both men (through andropause) and women (through menopause).
The BHRT treatment, offered by Get Well Scottsdale, restores one's natural hormone levels to where they were during one's younger years. It is most commonly administered to those individuals who suffer from hormone deficiencies as determined by rather extensive diagnostic testing and blood work.
These deficiencies manifest themselves in the aforementioned symptoms and others similar to them. As such, before administering the treatment, the team of holistic practitioners first take the time to consult with each of their patients concerning the symptoms they experience to determine whether or not the hormone replacement is the best option for them.
BHRT has been known to promote significant health benefits when correctly administered to patients. The treatment helps to provide them with an overall sense of well-being while aiding in the relief from symptoms of low hormone levels.
Interested parties can click on the link above for more details.
Release ID: 88987257