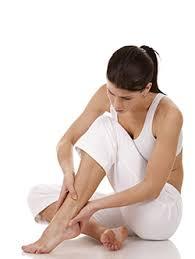 - April 8, 2021 /NewsNetwork/ —
Mesa, Arizona-based chiropractic clinic Neuropathy Treatment Centers of Arizona has expanded its comprehensive neuropathy treatment program for patients in and around Phoenix.
For more information see http://freeneuropathyconsultation.com
The newly expanded treatment program has been developed in continuing support of neuropathy sufferers in the Phoenix community. Headed by Patrick Sartz, DC, the chiropractic center strives to help patients find relief from common symptoms of peripheral neuropathy, ranging from numbness and nerve pain to leg cramping and balance issues.
With more than 100 unique types of peripheral neuropathy, the disorder is a widespread nerve complaint typically stemming from injuries or infections among other causes. To assist patients with the condition, Dr. Sartz has developed a surgery-free treatment program that aims to produce long-lasting results, as opposed to short-term improvements.
The center's expanded program focuses on providing relief by targeting the source of nerve pain. Company representatives explained that nerve damage can lead to both prickly sensations and numbness in the hands and feet. As such, the FDA-approved treatment is designed to increase blood flow to the nerves in the extremities, which in turn reduces pain in a natural manner.
Patients can benefit from reductions in nerve pain leading to improved stability, as well as more peaceful sleep. Further, the updated program provides an alternative to potentially addictive medications, lowering pain levels on a long-term basis. In addition, this prevents patients from needing to make regular visits for continued examinations.
Building on decades of prior research, chiropractic practitioner Dr. Patrick Sartz has specialized in peripheral neuropathy treatments since 2008. To help meet the needs of patients in Phoenix, his practice offers complimentary consultations as well as workshops and trials that illustrate the details and advantages of the expanded program.
One satisfied patient said: "One thing that attracted me to Dr. Sartz's program is that it was more of a non-invasive therapy. After treatment, I did not have pain anymore in my feet. It's been a number of years, and to this day I do not have pain in my feet like I did; so it was a very positive interaction with Dr. Sartz and the neuropathy treatment."
Interested parties are encouraged to visit http://freeneuropathyconsultation.com to find out more about the updated neuropathy treatments available.
Release ID: 89004244