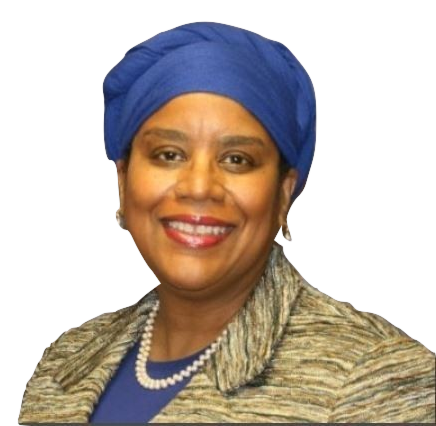 - October 14, 2019 /PressCable/ —
Family Dentist in Philadelphia Pa, Dr. Renee Hamdiyah Fennell Dempsey, joins the ranks of professionals who are cross-trained to understand the connectivity between intra-oral and systemic health. As a third-generation general dentist graduate of the Temple University School of Dentistry and as a bachelor degree Registered Nurse, her goal is to significantly reduce periodontal and heart disease in the community by educating and empowering women to be champions of oral health in their families.
Go here to visit Dr. Renee Fennell Dempsey's dental practice website: https://www.dentalfirstcorp.com/
Dr. Renee, as she is affectionately called and her staff at Dental First Corp. take a holistic approach to dentistry by focusing on patient's total body wellness. To facilitate this the doctor reviews patient's medical and dental history to determine any risk factors that may affect their oral health such as smoking, diabetes and high blood pressure. The good doctor will work closely with her patient's physicians as well.
Whether patients are healthy or have gum disease: gingivitis or periodontitis, Dr. Renee and the staff at Dental First Corp can help restore and maintain oral health to patients by using holistic, non-surgical techniques. If surgery is necessary however, Dr. Renee and her staff work closely with their periodontal specialists to gently guide patients through the process.
To take the Periodontal (Gum) Disease Quiz, go here: https://www.dentalfirstcorp.com/our-services/periodontal-disease/
For the mercury conscious patient, Dr. Renee and Dental First Corp. offer an additional safe system for removing amalgam fillings. Sometimes called "silver amalgam", amalgam has been the most popular and effective filling material used in dentistry for the last 150 years. It consists of a combination of metals, which include silver, mercury, tin and copper. After safe removal of the amalgam fillings and a simple detox program to cleanse the body, the fillings are then replaced with non-metal alternatives. There are also non-metal alternatives for partials, crowns and bridges available as well.
If "you can tell a tree by the fruit it bears" then Dr. Renee serves as a wonderful testament to her father, the late Dr. Perry C. Fennell Jr. Dr. Perry Fennell Jr. was also a community dentist whose mission was helping people. He also attended Temple University on an American Legion Scholarship and received his bachelor's degree in 1954 but he did not stop there. Dr. Perry C. Fennel Jr. continued onto Temple University School of Dentistry where he was inducted into the Omicron Kappa Upsilon National Dental Honor Society. He practiced dentistry in West Philadelphia for more than 35 years. In 1970, Dr. Fennell Jr. and his partners founded the F.L.W.G Comprehensive Healthcare Center at 52nd Street and Haverford Avenue, the largest health care center in the community. After the center closed in 1980, Dr. Fennell Jr. renamed his practice Dental First Corp. and practiced until he retired in 2005.
Dr. Fennel Jr. was a community activist as well. He received many accolades for founding Interested Negroes, Inc., a non-profit organization for the advancement and education of Black youth. The organization mentored more than 1500 youth per year from 1967 to 1982. It partnered youth with white and blue-collar businessmen and professional jobs in the community. For this effort, Fennell received the Philadelphia Award and Medal in 1975. He was the only dentist to receive this prestigious award.
Dr. Renee continues in that great tradition and mentor students, organizes and participates in health fairs, community outreach and donates to local charities. She is passionate about students and serves as a Diversity Officer and Adjunct Professor at Temple University Kornberg School of Dentistry.
Dr. Renee's service to her community has not gone unnoticed, as she has received recognition from several organizations. She is president of the Philadelphia County Dental Society and a board member and Pharmacy Lead for the Mom-n-PA Foundation providing free dental services to the underserved. She is a member of the American Dental Association, National Dental Association (NDA), and past president of the New Era Dental Society. Dr. Renee credits God, her parents – Dr. Perry C. Fennell Jr. and Mrs. Gloria Burnette Fennell, family and friends for her success.
According to the company website, Dr. Renee is currently working on her project, "Pipeline for Leadership" for the American Dental Association's Institute of Diversity in Leadership.
Interested parties can follow Dr. Renee and Dental First Corp. on social media here: https://www.facebook.com/dental.first.corp/
Release ID: 88927612