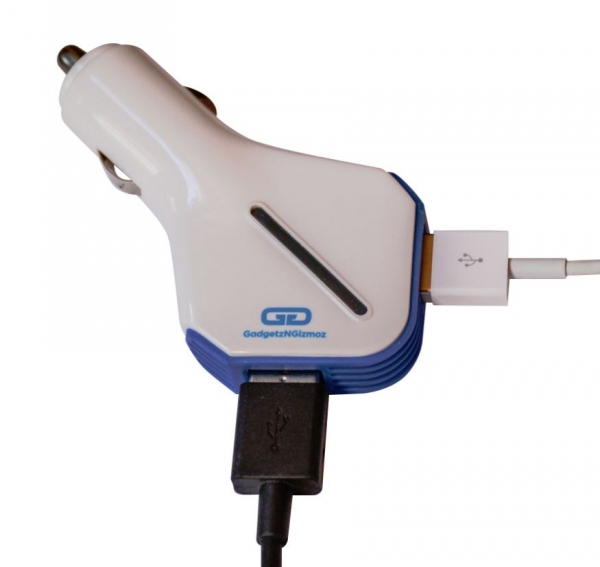 - November 24, 2015 /PressCable/ —
Berwick, NS, Nov 18th, 2015
Today the president of PGWL Resources Ltd, Paul Grimm announced that the company will be launching its first product on Amazon.com in time for the Christmas market.
"The product is a lightweight and streamlined USB Dual Port, Phone Power Source. It is attractively designed and comes in a pack of two units" Says Grimm. "We believe sales of this product will be excellent in view of its very competitive pricing, basically two unit for what many retailer charge for one." See the video Review
"Many newer cars now come with built in USB ports" said Grimm, (who himself drives older model vehicles)
This small, lightweight device can fit in one's pocket and yet can charge a smartphone, IPad, IPod, Android, iPhone or any other UBB devices and with dual ports can be used to charge or power two devices at once.
Much like the "Buggy whip", this product is doomed for extinction as more and more cars come equipped with the built in USB pots, but for now, says Grimm "There are still millions of older model cars that can benefit for this technology."
The device just plugs into the cigarette light port, itself an anachronism, as very few people smoke today. With a longer cord one could easily power a tablet device of even two for the kids strapped in the back and thus keep peace in the backseat.
For traveling on longer trips, this will provide the driver and passenger with power to keep that telephone charged up or to power a GPS In fact, it can be used to power one's phone or tablet as a GPS as many such devices now have built in apps for this purpose.
"Regardless of the use intended, this company is pleased to be able to provide this to the marketplace in time for Christmas stocking stuffers." Concluded Grimm. Check Here for much more detail on the release of this new product.
Release ID: 97399