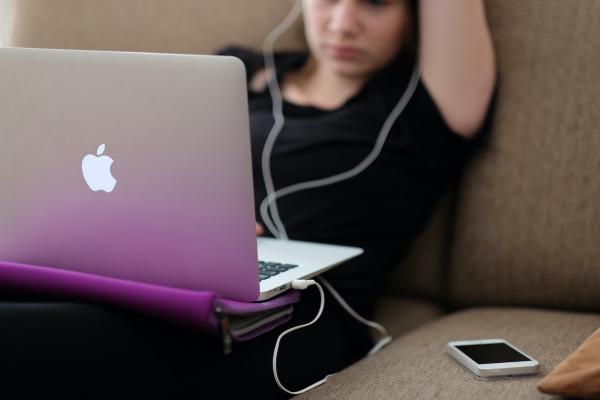 - November 13, 2020 /PressCable/ —
Sunshine City Counseling of St. Petersburg, FL announces the addition of Samantha Circelli to the practice's roster of counselors. Samantha focuses on teen counseling and child therapy, and helps young patients work through their emotional struggles.
More information on Sunshine City Counseling is available via https://www.sunshinecitycounseling.com/child-teen-counseling
With Samantha joining the team, Sunshine City Counseling bolsters its ability to provide specialized services to children at a highly volatile time in their life. Studies show that one in five teens in the country are going through mental health issues, highlighting the need for teen counseling.
This service is ideal for parents dealing with difficult teens and whose parenting techniques have so far not produced the desired results. Samantha can help young ones with a variety of problems, including extreme emotions, grief, lack of focus, and trauma.
All counseling sessions will be presided over by Samantha herself, who has received specialized training in teen counseling and child therapy. Therapy can be done either in person or online, depending on the client's situation.
Samantha says that most sessions employ some form of play therapy to help kids loosen up and lower their guard, putting them more at ease. This allows her to ask crucial questions that strike at the heart of a teen's problems and offer healthier coping behaviors.
Counseling sessions provide a safe space where teens can discuss issues they often feel uncomfortable divulging to parents or even friends. It can also prove crucial in navigating a tumultuous period in their life when they are experiencing big physical and emotional changes.
Professional guidance also helps teens develop self-control, improve self-esteem, and increase confidence. Parents can also learn more effective ways to communicate with and connect with their children.
You can learn more about the practice's child therapy services by visiting https://www.sunshinecitycounseling.com/child-counseling
Sunshine City Counseling is a leading relationship therapy practice that serves the greater Pinellas County. Its teen counseling and child therapy services is part of its ongoing thrust to provide professional mental health advice to clients no matter what life stage they may be in.
A satisfied client had this to say of the practice: "If you're considering using the SCC team for counseling, make the brave step and do it. They're the best in town to partner with on your path to healing."
More information about Sunshine City Counseling and its services is available through https://www.youtube.com/watch?v=onBiVdeUrW8
Release ID: 88985546