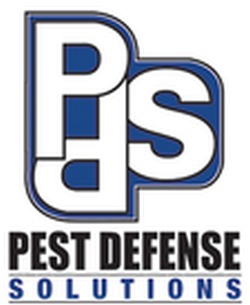 - January 22, 2016 /PressCable/ —
Pest Defense Solutions, the premiere pest control services company, has announced the opening of their office in El Paso, Texas. It is a welcome announcement for many of the residents of the city, as the area is known as an ideal environment for many types of pests.
"Part of the reason why we call El Paso home is that it's a great city with great people, and we love the rich cultural heritage, the abundant sunshine, and the low crime," admits Jacob Hatch, who owns Pest Defense Solutions El Paso. "But at the same time, pests and bugs love the city too, because the warm climate and the sprawling neighborhoods offer a perfect home for these pests."
It is the unmistakable presence of these pests that have already made Pest Control Solutions a well-known brand name among many of the businesses and residents of the city.
"Many of our clients are food facilities such as restaurants, because this is a commercial setting in which routine pest control is crucial," reveals Hatch. "Our pest control methods aren't just effective, but they're also safe for places in which food is prepared for people."
Hospitals and other healthcare facilities also pose a unique challenge for pest control. Although pests can spread disease, application of insecticides is restricted as these substances can contaminate sterile environments and can also pose a health risk to patients.
"For hospitals, we employ what we call Integrated Pest Management, which regards the use of pesticides as a last resort," explains Hatch. "Instead, we start with inspection, monitoring, and communication with clients so that we can improve conditions that are conducive to pest infestations."
The company also handles a lot of pest control problems for many of the offices in El Paso.
"Of course, we also have a lot of clients who want us to take care of their pest problems in the office, because employees don't usually bother with the issue and they may even contribute to the problem," says Hatch. "Many offices also have design features that make it easy for pests to come in and take residence, such as drop ceilings that let pests come in unnoticed, and lots of doors and windows that are kept open during most of the work day."
Pest Defense Solutions also helps out many residents with their pest infestation issues. The company focuses on the exterior so that interior solutions are minimized, they do a "power spray service" at every visit, and they use ERA-registered pesticides.
"We're always concerned about customer satisfaction, which is why we offer a guarantee for our work," Hatch points out. "We offer a 30-day guarantee after a treatment, and for our recurring clients we return and re-treat a pest problem for free when it comes up between regularly scheduled appointments."
Release ID: 101785