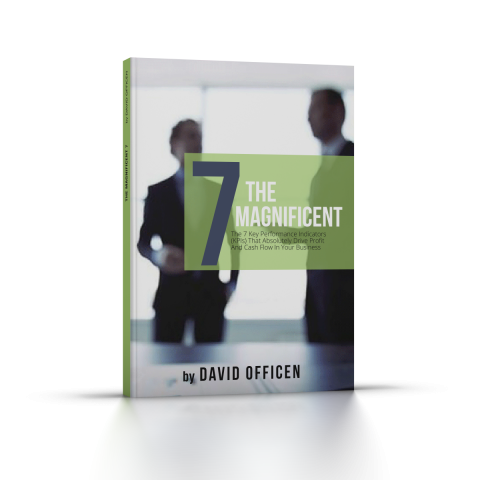 - March 23, 2018 /PressCable/ —
A leading Perth bookkeeping and accounting firm has launched a new book called "The Magnificent 7" which explains in plain English the metrics business owners need to know when measuring their company. It details what KPIs to look out for when checking exactly how a business is performing.
More information can be found at: https://procfo.com.au
The book highlights the seven areas to focus on, and these can all be presented on a dashboard report for easy understanding. Most SME business owners have a very poor understanding of how their company financials are going from one month to the next.
This can be a recipe for disaster, as it's impossible for anyone to manage what they do not measure. The book is available for download from the proCFO website, and a virtual CFO can help any business to implement the strategies found within it.
Research shows that more than 80% of businesses don't have a expert looking after their financial health. This can lead to a number of problems, and is something that proCFO specialises in helping with.
With proCFO, clients have the benefits of a CFO without the significant cost of hiring a full time employee. The company provides clients with an accurate, understandable and up to date financial guide to how their company is performing.
This helps to ensure that they can make the best decisions going forward. It also gives business owners the confidence that they're doing the right thing for their employees and their business.
The Magnificent 7 is written by David Officen, and it was created from the ground up to help ensure clients can achieve success with their business goals.
He states: "These 7 readily available numbers can be formulated on to a single page graphical dashboard that will provide all the insight you need to know about whether your business is performing as you expect."
Through working with the book and proCFO, clients can understand their numbers and work strategically to improve them, while taking their business to the next level.
Full details can be found on the URL above.
Release ID: 319161