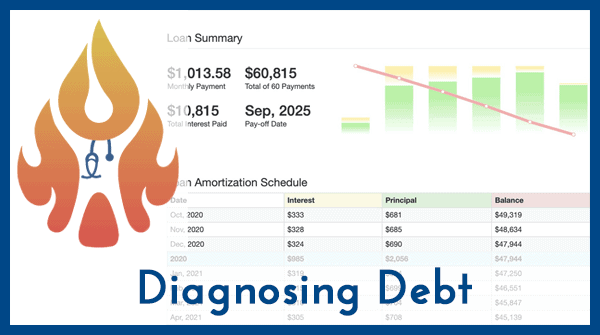 - November 21, 2020 /PressCable/ —
The launch of medical loan assessment platform, Doc2Doc Lending, was met with positive reaction in an article released by Physician on Fire magazine. Featured as an interest rate, terminology, and loan options resource for doctors, the profile explains the value of a lending platform that takes an experience-based approach to helping medical practitioners manage debt and plan for financial independence.
More information can be found here: https://www.doc2doclending.com
Doc2Doc Lending is a physician-founded platform designed to help doctors, dentists and medical interns shouldering student loans and combinations of credit card, vehicle and/or mortgage debt, evaluate loan options best suited to their financial circumstances and future goals.
According to Physician on Fire, doctors and medical specialists generally enter the workforce later than most individuals, yet they become high earners relatively quickly. This means their financial needs and challenges differ from traditional loan seekers who can experience less of a dramatic increase in net income and lesser amounts of accumulating compounded interest over the life of excessive student loans. The most common issue is high-interest credit card debt – for those physicians and residents, credit card debt consolidation via a Doc2Doc personal loan specifically for doctors could save thousands of dollars.
Presented as a three-part series, the Physician on Fire feature helps shed light on optimal strategies for leveraging debt when necessary and eliminating it when possible, as recommended by the founders of Doc2Doc Lending.
Both Doc2Doc Lending and the writers at Physician on Fire agree: For the vast majority of physicians, debt is a fact of life; however, doctors, dentists and medical interns can have trouble securing sufficient credit and can find themselves the target of commissioned-based financial advisors and bad loan products.
As specified by Doc2Doc Lending, seasoned doctors are a first-time doctors' best resource for information concerning risk estimation, loan types, loan structures, and the vocabulary needed to discuss and understand viable choices.
Dr. Zwade Marshall, co-founder of Doc2Doc Lending, says "our platform was founded on the belief that doctors are in a unique group that can be counted on to repay debt obligations. Understanding the difference between helpful and detrimental debt, and options involving preferred interest rates, flexible terms and penalty-free prepayment features helps a reliable segment make informed choices so they can reach their financial goals efficiently and effectively."
More information can be found at the URL above. To access the Doc2Doc Lending feature article at Physician on Fire, click here: https://www.physicianonfire.com/diagnosing-debt
Release ID: 88986619